5. June 2023 – 29. July 2023, 17:30
Max. participation: 16 Course fee 650€ or
575€ with early registration (before May 19th)
June-July 2023
Sounding Art
in collaboration with Errant Sound Project Space
https://errantsound.net/

This course provides a hands-on and research-based approach to performance and site-specific practices in sound, in which participant's artistic investigations are focused on their own specialisations and particular interests. The course culminates in a project week wherein participant's work is featured for the public at a two-day event at Acud and an exhibition at Errant Sound Project Space.
Lecturers: Jeremy Woodruff, Katharina Bévand, Brandon LaBelle, Verónica Mota, Viola Yip, Miguel Buenrosto, Georg Klein and Roberta Busechian
This course is designed to introduce you to dealing at once both discursively and practically with sound to integrate theory, new skills and knowledge into artistic practices through readings and hands-on experimentation. In addition you will be led on seminars and workshops by guest lecturers who are foremost artists and researchers in the field of sound studies and sound art. At the end of the course, presentations of the participants, be it in the form of sound art, performances, or lecture-presentations will form a public 2-day mini-festival at the Kunsthaus Acud Club and exhibition and Errant Sound Project Space. The events will be documented on video and as a radio production to be aired on FRBB 88,7 Berlin School of Sound Radio.
Participants: Max 16
Fee: 650€, some optional additional costs for materials may apply
Classes and Workshop Schedule
Monday June 5th, 5:30 – 8:30pm, Jeremy Woodruff
Audio culture, histories of listening, and listening in cultural context. Contemporary artistic approaches – introduction to sound installations and sound sculptures, between music and art. Performative installations: roles of audience, publics, the listener. Introduction to curatorial and installation techniques in the gallery and project space.
Wednesday June 7th, 5:30 – 8:30pm, Katharina Bévand
Modular Synthesis and analog synthesis. Acoustemology, soundscape and the aural environment. Critical theory: sound phenomenology, space, place and the senses. Composing space – philosophical approaches to site-specific sound art and concepts of time. Space related art installations and acoustics.
Monday June 12th, 5:30 – 8:30pm, Jeremy Woodruff
Practical Session – Extended field recording explorations II, transducers and objects. Contact mics and objects. Intro to psychoacoustics. Materiality of sound, acoustic ecologies, the non-human and unsound. Noise, interference and further ontologies of listening. Sound and war, sound and protest, sound and trauma.
Friday June 16th, 2 – 5pm, Jeremy Woodruff
Vibrating Matter – recording techniques using sonification, live sonification techniques, wearables and haptic devices, inaudible sound, outer space recordings, plants. Listening session. Media theory and film sound. Signals and transmissions. Sound and consciousness; sound and theology.
Monday and Tuesday, June 19th and 20th, 5:30 – 8:30pm, Verónica Mota
This workshop focuses on exploring the intersection of electronic and acoustic music, while also examining the impact of colonialism on contemporary music.
From a postcolonial perspective, this type of workshop also considers the power dynamics at play in music production and consumption. It explores how colonialism has shaped the music industry and perpetuated inequalities in access and representation. By centering the voices and experiences of marginalised communities, this workshop aims to challenge these power dynamics and create a more inclusive and equitable music culture.
The theoretical component of the workshop delves into postcolonial theory, which explores the legacy of colonialism and its ongoing effects on culture, society, and politics. This theory provides a framework for examining how music has been shaped by colonialism and how it can be used as a tool for resistance and decolonization.
On the first day we will explore some legends in the field listening to some examples and analysing the charateristikum in each work as a composition. We will learn how composers compose and express concepts via electroacoustic music. We will specifically dive into the work of Jocy de Oliveira, Beatriz Ferreyra, Maria Chavez, Wendy Carlos, Pauline Oliveros, and John Cage as opposed to the hegemonic narratives in which Pierre Shaffer and Karlheinz Stockhausen have dominated the musical telos of electroacoustic music.
In the practical component of the workshop, participants will learn to create music that incorporates both electronic and acoustic elements. They will explore different techniques for blending these two forms of music, and experiment with the use of technology to create new sounds and textures. Through hands-on practice, participants will gain a deeper understanding of the creative possibilities of electroacoustic music.
For the second part of the workshop, the practical part, participants will need an audio software where they practise sound synthesis and can edit a final work made as a team or individually. We welcome open software such as audacity or more professional audio ones such as Ableton Live or Logic. Any software where we can edit and add eventually sound manipulation via audio effects. For field recordings participants can use any audio recorder app for a cellphone or a professional audio recorder. The mentor will support technically so everyone can access technical equipment to produce their final electroacoustic work.
Verónica Mota:
The Berlin-Based, Mexican sound artistworks with analogue and digital synthesis, field recordings , and musique concrète techniques using her proficiency at playing a variety of instruments. Mota's large body of work includes soundtracks for radio, dance, film, and performance, as well as recordings as Cubop, Espectra Negra, and her new project We Cyborgs.
Mota explores sound as a fundamental, inherent human experience. She works conceptually, researching the political and social impact sound art has. Her research moves around sound as a collective human and non-human experience as well as individual expression. She also researches bio-acoustics and the physics and the metaphysics behind sound. Her intersectional practice brings together sound, academic research, writing, and music.
Links:
https://linktr.ee/veronicamotaberlin
https://linktr.ee/espectranegra
Monday June 26th, 5:30 – 8:30pm, Georg Klein
Georg Klein:
With a background in composition, he has developed a multi-faceted artistic practice, in which he works with sound in combination with video, text, or photography. In his installations and interventions – in particular those in public spaces – he intensifies visual, acoustic, situational and political aspects of a space into an area of tension, the so-called "Spannungsraum", in which visitors become involved, either on an interactive or participatory basis. Since 2013, he has been a lecturer at Berlin University of Arts and other Universities (HfG Karlsruhe, Bilgi Istanbul, etc.). Since 2022 he is professor for sound art and director of the master's programme 'Sound Studies and Sonic Arts' at the University of Berlin.
Georg Klein will talk about his current work both as artist and director of the master's program at the UdK.
https://www.georgklein.de/index-e.html
Wednesday June 28th, 5:30 – 8:30pm, Brandon LaBelle
This seminar will discuss how sound operates in experiences of cooperation and communal effort, as well as its place within expressions of social recognition. This includes reflecting upon listening as the basis for new understandings of agency: while recognition is often conceived by way of speaking out, listening is fundamentally key to the making of more egalitarian worlds. The seminar will examine these perspectives both theoretically and in relation to ways of practicing.
Monday July 3rd and Thursday July 6th, 5:30 – 8pm, Viola Yip
The complex, looping and accumulative nature of feedback affords a diverse array of creative spaces in sound art, visual art and media art. In this two-day workshop, Viola Yip will first take you on her journey on how she approaches performative feedback with her body through her recent self-built instruments, a feedback turntable and a feedback dress. Then she will be leading a hands-on workshop on building a feedback instrument that everyone can perform.
Viola Yip:
is an experimental composer, performer, improviser, sound artist and instrument builder. Her instruments and sound performances have been presented in music festivals and venues such as Issue Project Room (NYC), The New School (NYC), Look and Listen Festival (NYC), DiMenna Center (NYC), CCRMA at Stanford University, CNMAT at UC Berkeley, Center for New Music (SF), Constellation (Chicago), Cycling '74 Expo, Hong Kong Arts Center (HK), Sonic Arts Research Center at Queen's University Belfast, University of Huddersfield (UK), QO-2 Brussels, Zentrum für Kunst und Medien Karlsruhe, Kunsthochschule für Medien Köln, Currents/ Festival für aktuelle Tiefkultur Köln, Kunst Station Sankt Peter Köln, A L'arme! Festival Berlin, DARA String Festival Berlin, Seanaps Festival Leipzig, ZiMMT Leipzig, Festival für Immaterielle Kunst Hamburg, Pinakothek der Moderne München and Zürcher Hochschule der Künste (ZHdK).
She received an Honorary Mention from Giga-Hertz-Preis 2021 at ZKM in Karlsruhe, Künstlerhaus Villa Waldberta stipendium in Munich as well as an residency at Studios für Elektroakustische Musik, Akademie der Künste Berlin.
Monday, July 10, 5:30 – 8:30pm, Miguel Buenrosto
In this presentation artist Miguel Buenrostro shares his processes of working with sound materials from the Berlin Phonogramm Archiv. The presentation touches on questions of listening and positionality, time and timelessness, rhythm and the rhythmless. Through improvisation with materials from the Berlin Phonogramm Archiv, the artist invites the participants to reflect on notions of time that exist through musical memory. The sonic presentation raises several questions:
How can we restore time from the extracted worlds of meaning?
How can we 'sound' the archive with dignity?
How can we re-socialize that which remains in absence from the archive?
How can listening practices move us towards re-futuring musical worlds?

About the project:
Cosmoaudicions is a project that traces the relationship between the Berlin Phonogramm Archiv and music that traveled through the Atlantic into the Caribbean through the Americas. Inviting musicians of different backgrounds Miguel shares his notions on a 'listening positionality', ways of approaching ethnographic collections and hoping to re-socialize the materials by improvising with invited musicians.
Miguel Buenrosto:
is an artist from Tijuana, Mexico based in Berlin. His work reflects on the condition of the border as a site of knowledge production and interconnection. Working with listening practices, cinema and performative gestures in public space. His work has been presented in the Biennale Architettura di Venezia (2016); Museo Numismático Nacional de la CDMX, (2018) Mexi-Cali Biennial (2019) The Bauhaus Museum, Weimar Germany (2020) Musée National de la Rd Congo (2021) Konsthall C, Stockholm Sweden (2022); Miguel co-created "Nuevo Norte" a workshop in collaboration with local initiatives which investigate the politics of migration, borders and neoliberal agendas operating in the Americas.
www.miguelbuenrostro.net
www.cosmoaudiciones.org
Wednesday July 12, 5:30 – 8:30pm, Jeremy Woodruff and other Lecturers TBA
Project and presentation preparation. Preparing for installation. Final discussion of participant works and fine tuning. Monday July 17 – 20, participant show prep at Errant Sound Project Space with Lecturers TBA
Friday, July 21 – Thursday July 27: Participant Exhibition at Errant Sound

Thursday July 27 and Saturday July 29th: Participant performances at Acud
Bookings
Bookings are closed for this event.
What else is going on What else is going on What else is going on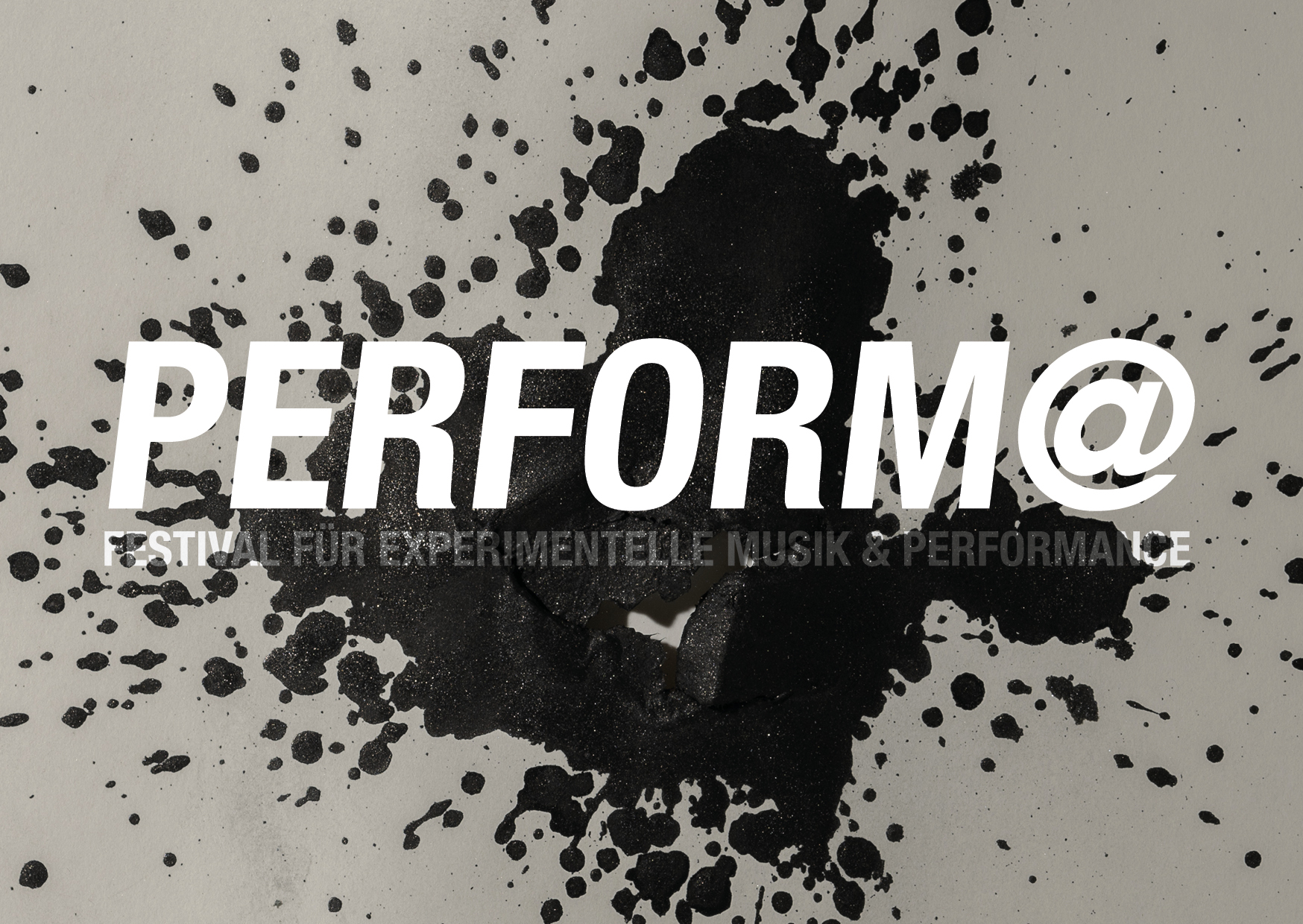 21. October 2023 - 22. October 2023, 21:00
PERFORM@ zeigt am 20. und 21. Oktober zeitgenössische Performances und experimentelle Musik im MEINBLAU PROJEKTRAUM und im Berlin School of Sound in ACUD in Berlin. Im September fand das Festival im KUNSTRAUM AARAU und im KIFF in der Schweiz statt. Mit dem Projekt wird eine Länder übergreifende Kollaboration zwischen den Kulturveranstaltern und ein Austausch zwischen Berliner und Schweizer Kunstschaffenden lanciert. Das vielfältige Programm umfasst Beiträge aus dem Bereich der klassischen Performance Szene, multimediale Soundperformances, DJ Sets und Konzerte.  Das Festival im MEINBLAU PROJEKTRAUM findet in einer Ausstellung von frölicher | bietenhader  statt. Visuelle, performative und klangliche Kunst treten in einen Dialog und bereichern sich gegenseitig.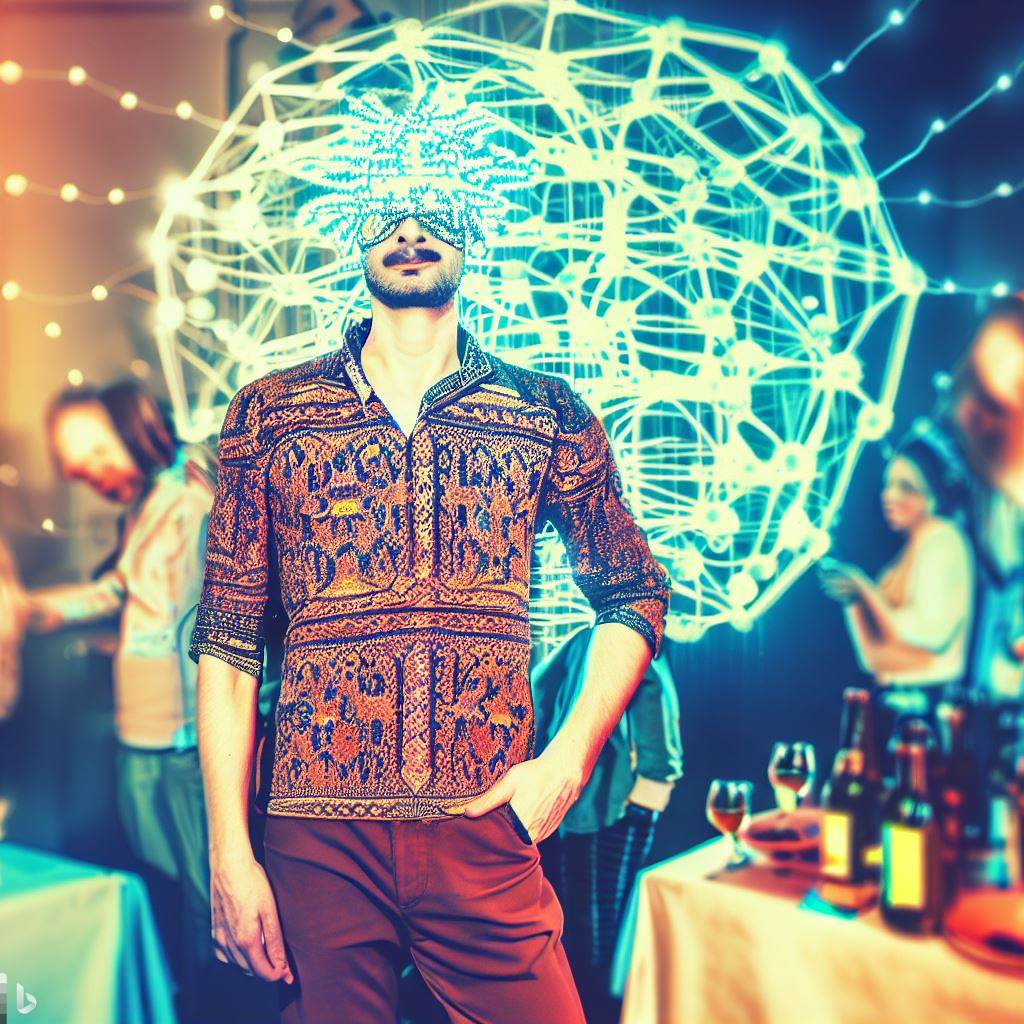 23. October 2023 - 18. November 2023
Two course levels AI MUSIC 1: Introduction to Terminal Usage and Python Programming This course provides foundational knowledge in both terminal operations and Python programming. Initially designed as a preparatory module for the "Machine Learning for Audio" course, it is also suitable for individuals in artistic disciplines seeking to engage with programming, particularly in the context of audio and multimedia applications. AI MUSIC 2: Python and Machine Learning for Audio This course introduces students to the application of machine learning techniques for audio and music, offering a journey from the basics to the artistic application of machine learning techniques.