12. March 2023, 18:30
Entrance 20€ at the door
Wieland Welzel (drums / percussion), Michel Reis (piano) and Peter Nitsch (bass) – three world class musicians come together and create original music. Music at the edge of jazz and classical.
Wieland Welzel's profound musical soul reaches beyond the realms of any musical genre. Born in Lübeck (*1972), he became principal timpanist of the Berlin Philharmonic Orchestra in 1997 and has since then grown to be one of today's internationally most sought after teachers in this field. Nevertheless he sees himself first and foremost as a musician, no matter the genre or instrument. Since the age seven Wieland dreamed of being a big band drummer from his very first drumset from pots and pans to when he received his first formal drum lesson at age nine. As it was, fate lead him to become a big band drummer of a different sort as the timpanist of a classical orchestra. His life path turned directions after winning first prize at the national music competition "Jugend musiziert" and becoming a member of renowned youth orchestras such as the "Bundesjugendorchester" and the "European Union Youth Orchestra".
Playing music with most great conductors and soloists of our time throughout his tenure as principal timpanist of the Berlin Philharmonic Orchestra , or being part of projects with jazz musicians like e.g. Nils Landgren and Wolfgang Haffner – to be able to share inspired and soulful music making with young and old all over the world make for the elixir that keeps him ever curious and creative.
Michel Reis (piano) – Hailed as a "tremendous pianist" by Downbeat Magazine, has in recent years paved his way into an artist of international acclaim. Michel Reis has appeared in many of the world's most famous venues and festivals. He has toured extensively all over the world, performing in Europe, Asia, North and South America, as well as Africa. Michel Reis has performed with Reis Demuth Wiltgen, Vince Mendoza, Joshua Redman, Jeff Ballard, Patrick Zimmerli, the Orchestre Philharmonique du Luxembourg and many more. Michel Reis has released 12 albums as a leader and co-leader.
Michel Reis is a Steinway Artist.
Peter Nitsch (bass), after fifteen years abroad (Amsterdam, New York and São Paulo), Peter is back in Europe, based in Berlin. Peter is a well thought-after bassist (on both, electric – and double bass), studied at the Nuremberg University of Music, at the Conservatorium van Amsterdam (CvA) and with a full scholarship at the Manhattan School of Music in New York.
In the course of his twenty-year career, Peter has shared the stage with musical greats such as Bob Mintzer, Lee Konitz, Candy Dulfer and Adriana Calcanhotto. In addition to CD recordings, he was involved in various television productions in Germany, the Netherlands and Brazil, and took part in concert tours in Europe, Asia and North and South America.
What else is going on What else is going on What else is going on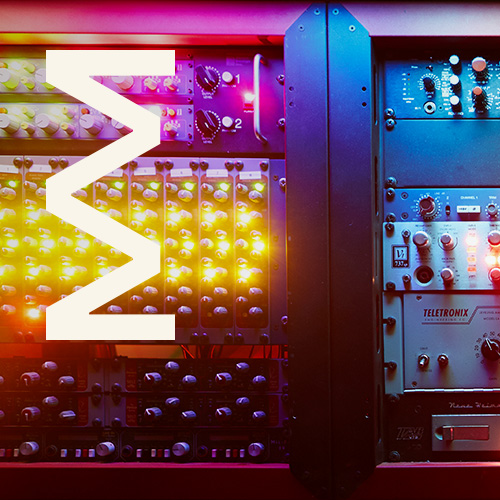 4. March 2024 - 5. May 2024, 18:00
This course teaches you to jump into the specializations and career paths for sound designers and composers in one intensive education: how to set sound to picture, what you need to know specifically in order to do sound design for theater, for dance/movement and performance, for professional live sound on concert stages and for radio/podcast production. An introduction to recording in a professional studio environment and a pro seminar on audio mastering completes the course. Present your final project work at the Acud Club