4. April 2022, 18:00
to book tickets scroll down – GRATIS; donation basis
ACUD CLUB RAUM
Veteranenstrasse 21
10119 Berlin
Artist Talks by Ariel William Orah and Mattin
Book Launch "Social Dissonance"by Mattin + Party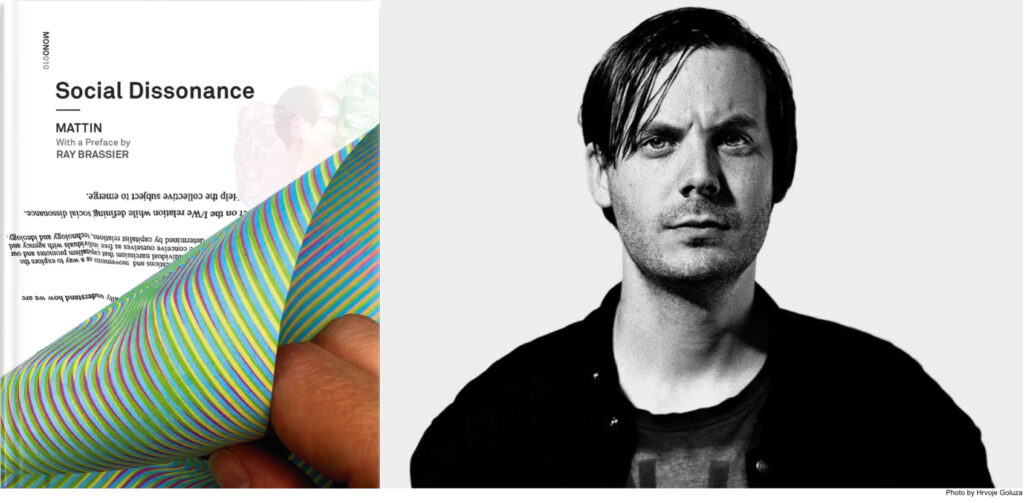 "In dealing with social dissonance, we shift the challenge from
the sonic to the social, and in doing so discover for ourselves
that social dissonance is actually the realm that we have to
deal with; it's the opaque map in which we find ourselves, the
the condition that we are in." – Mattin
////////
Les Sirènes – Public Soundings promotes the production of critical dialogue and theory about sound within the artistic field drawing on various professional and academic domains, creating reverberations with the broader artistic community in Berlin, disseminating knowledge in the public sphere, and addressing concepts of self-education.
Les Sirènes – Public Soundings are new curated Artist Talks events taking place at irregular intervals with a focus on diversifying artistic research and performance practices in the field of sound art, and beyond, in Berlin. International artists are invited to publicly present and discuss their work and work-in-progress. The series aims to open pathways for the development and sharing of artistic research and practices, nurturing trans-cultural approaches and interdisciplinary co-creation. The invited artists are welcomed in a space where they can talk and discuss with the audience, as well as with guests from other academic, scientific and social fields, opening up a dialogue about their working methodologies and sharing their reflections on creative processes. Founded on the idea that sound practices are strongly linked to current socio-political issues, and that artistic research is the current topical modality for the exploration and understanding of issues in our contemporary society, the aim of the series is to foster discussion and exchange on today's art and performance practices, analyzing the complexity of the cultural impact "in the field".


The musician, performance artist and noise theorist Mattin will talk about his new book Social Dissonance, published by Urbanomic, including a performative interaction with the audience.
Mattin's work in the field of noise and improvisation seeks to address the social and economic structures of experimental music production through live performance, recordings and writing. Social Dissonance is the discrepancy between what we do (buying and selling commodities) and what we believe about ourselves as non-commodified entities. In shifting the emphasis from the sonic to the social, we discover that social dissonance is the territory within which we already find ourselves, the condition we inhabit. In order to deal practically with this, Mattin scored social dissonance as part of documenta14 in Athens and Kassel. For 180 days four players used members of the audience as instruments, who then hear themselves and reflect on their own conception and self-presentation. The score Social Dissonance claims that, by amplifying alienation in performance and participation can enable us a new understanding of structural alienation.
Artist Website: http://www.mattin.org/
Ariel William Orah is a Berlin-based Indonesian artist who explores themes related to identity, memory, and scarcity. He will talk about "Performative Kinship": past, present, and future socially engaged art creation process and discourse. Orah works with variety of media, ranging from sonic and other multi-sensory performances, physical and interactive installations, and moving and/or still images. Ariel Orah co-founded an empathy driven artist collective L-KW , Bandung-based pro-gressive rock band "Vincent Vega", Berlin-based multi disciplinary art and culinary kollektiv SOYDIVISION.BERLIN, and a non-profit cultural organization Diantara e.V . He is Masters graduate from Steinbeis University Berlin with the major of Sustainability management, also master certified human centered/empathy design from School of Design Thinking Pots-dam/Stanford.Orah never educated nor graduated from Art School, but his past and current art practice is heavily influenced by his background studies and his experience as an Indonesian diaspora and migrant in Germany. He has self-released numerous solo albums under the alias ravenative, as well as being actively involved in several music projects such Grau&, Soydivision ensemble, Böseblick ensemble, and Oknum.
Artist Website: http://www.ravenative.com/
Photo Credits by Alessandra Eramo, Hrvoje Goluza, Ariel W. Orah
Bookings
Bookings are closed for this event.
What else is going on What else is going on What else is going on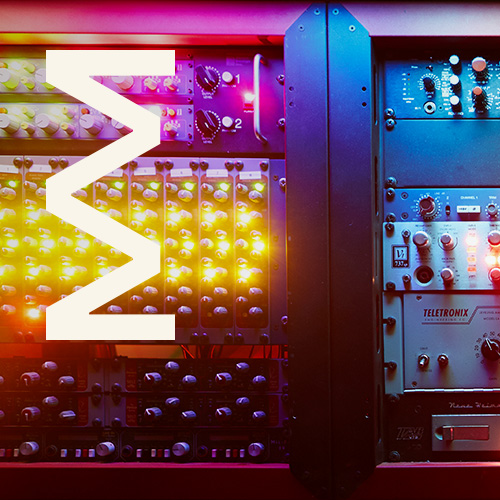 4. March 2024 - 5. May 2024, 18:00
This course teaches you to jump into the specializations and career paths for sound designers and composers in one intensive education: how to set sound to picture, what you need to know specifically in order to do sound design for theater, for dance/movement and performance, for professional live sound on concert stages and for radio/podcast production. An introduction to recording in a professional studio environment and a pro seminar on audio mastering completes the course. Present your final project work at the Acud Club