22. May 2022, 19:30
CANCELLED. Contact for more info Spendebasis 10 Euro, scroll down to book
ACUD CLUB RAUM
Veteranenstrasse 21
10119 Berlin
CANCELLED
The experimental modular synthesizer duo "les ephemeres" are sound artist Katharina Bévand and producer, DJ and owner of the london label Secret Music Stéphane Lefrancois. les ephemeres has been streaming online and performing live since its new formation in 2021. Their first EP, Procession, was released on Bandcamp in February 2022 (https://lesephemeres.bandcamp.com/releases).
The duo performs on a synchronized modular synthesizer setup. Katharina's sonic textures are interwoven with noise, drones, lo-fi and industrial sounds, which together with Stéphane's abstract and organic rhythms, evoke symbiotic soundscapes. Ghostly playful sonic sceneries and rhythmic beats merge into les ephemeres own sound between club music, ambient and experimental electronics. Fascinated by the fleeting symbiosis between body and machines, the electric currents of the modular synthesizers give rise to constantly changing ephemeral soundscapes that find their origins in improvisation, field recording and sampling.
Gefördert vom Musikfonds e.V. mit Projektmitteln der Beauftragten der Bundesregierung für Kultur und Medien im Rahmen des Sonderprogramms Neustart Kultur.
Funded by Musikfonds e.V. by means of the Federal Government Commissioner for Culture and Media (BKM), as part of the NEUSTART KULTUR recovery programme.
Bookings
Bookings are closed for this event.
What else is going on What else is going on What else is going on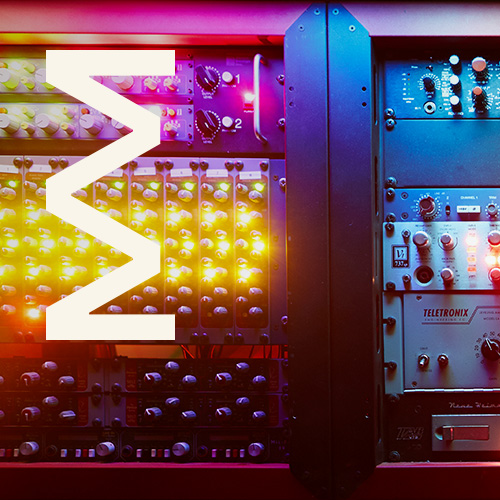 4. March 2024 - 5. May 2024, 18:00
This course teaches you to jump into the specializations and career paths for sound designers and composers in one intensive education: how to set sound to picture, what you need to know specifically in order to do sound design for theater, for dance/movement and performance, for professional live sound on concert stages and for radio/podcast production. An introduction to recording in a professional studio environment and a pro seminar on audio mastering completes the course. Present your final project work at the Acud Club