14. December 2022, 20:00
Entrance 12/10 donation basis
ACUD CLUB RAUM
Veteranenstrasse 21
10119 Berlin
On the occasion of Ken Ueno's return to Berlin, Audrey Chen, Nicola Hein and Viola Yip will join Ueno to present an evening of improvised music with voice and electronics of various kinds. All of them share a performing practice of foregrounding simultaneous intensities and subtleties out of their complex construction of sounds. Through various subsets of the quartet, they will present a 90-min non-stop virtuosic sound journey on stage.
KEN UENO is a composer, vocalist, sound artist, and author. His music and installations have been performed and installed around the world. He is known for inventing vocal techniques, composing "person-specific" music, instrumentalizing architecture, and for his activism in decolonizing classical music. As a vocalist, he has performed his concerto with orchestras in Boston, New York, Poland, Lithuania, Thailand, North Carolina, and California. As an author, Ueno's writings have been published by the Oxford Handbook, the New York Times, Palgrave Macmillan, and Wiley & Sons. He holds a Ph.D. from Harvard University and his bio appears in The Grove Dictionary of American Music.
AUDREY CHEN is a 2nd generation Chinese/Taiwanese-American musician who was born into a family of material scientists, doctors and engineers, outside of Chicago in 1976. Parting ways with family convention, she turned to the cello at age 8 and voice at 11. After years of classical and conservatory training in both instruments, with a resulting specialization in early and new music, she parted ways again after the birth of her son in 2000, to begin new negotiations with sound in order to discover a more individually honest aesthetic.
For more than two decades, her predominant focus has been her solo work with the cello, voice and electronics, delving deeply into her own version of narrative and non-linear storytelling. More recently, she has begun to shift back towards the exploration of the voice as a primary instrument often in interplay with analog electronics, working to join these elements into a singular ecstatic personal language.
http://www.audreychen.com/
NICOLA L. HEIN is a sound artist, guitarist, composer, researcher in the field of music aesthetics and cybernetics.

His work is determined by the interaction of sound, space, light, movement and the emergent dynamics of aesthetic systems. In his artistic work he uses physical and electronic extensions of synthesizers and electric guitar, sound installations with motors/video projections/light, cybernetic human-machine interaction with interactive A.I. music systems, augmented reality, telematic real-time art, ambisonic sound projection, instrument making, conceptual compositions. Intermedia works with video art, dance, literature and other art forms. The interdisciplinary collaboration with many different artists from music and also from video art, dance, theater, literature, painting and many more play a central role in his artistic work. 
With the support of the Goethe-Institut and many other institutions, his works have been realized in more than 30 countries in North America, South America, Africa, Asia and Europe. His artistic work is documented on over 30 CD, tape and vinyl publications on international labels such as Clean Feed, Leo Records etc. 
In the field of sound art and improvised music he has collaborated with many internationally renowned artists: Max Eastly, Evan Parker, Miya Masaoka, Axel Dörner, Ute Wassermann etc. 
Presentations of his work have taken place at MaerzMusik Festival (Berlin), Ars Electronica (Linz), Moers Festival, A L'ARME! FESTIVAL (Berlin), Super Deluxe (Tokyo), Sonica Festival (Glasgow) etc.

VIOLA YIP is an experimental composer, performer, improviser, sound artist and instrument builder. Her instruments and sound performances have been presented in music festivals and venues such as Issue Project Room (NYC), The New School (NYC), Look and Listen Festival (NYC), DiMenna Center (NYC), CCRMA at Stanford University, CIMMAT at UC Berkeley, Center for New Music (SF), Constellation (Chicago), Cycling '74 Expo, Hong Kong Arts Center (HK), Sonic Arts Research Center at Queen's University Belfast (UK), QO-2 (Brussels), Zentrum für Kunst und Medien, Kunsthochschule für Medien Köln, Currents/ Festival für aktuelle Tiefkultur (Köln), Kunst Station Sankt Peter (Köln), A L'arme! Festival (Berlin), DARA String
Ken Ueno, extended voice and megaphone
Audrey Chen, voice and electronics
Nicola Hein, buchla
Viola Yip, self-built instruments
Bookings
Bookings are closed for this event.
What else is going on What else is going on What else is going on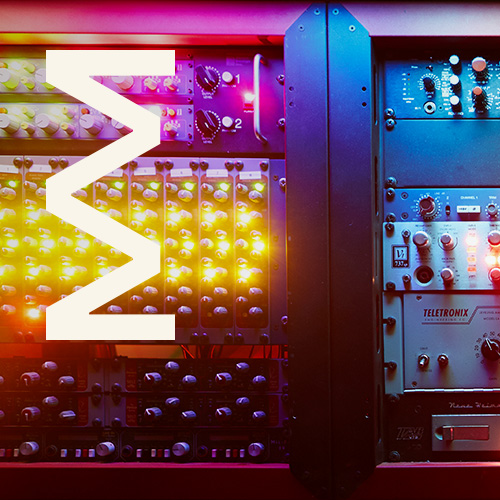 4. March 2024 - 5. May 2024, 18:00
This course teaches you to jump into the specializations and career paths for sound designers and composers in one intensive education: how to set sound to picture, what you need to know specifically in order to do sound design for theater, for dance/movement and performance, for professional live sound on concert stages and for radio/podcast production. An introduction to recording in a professional studio environment and a pro seminar on audio mastering completes the course. Present your final project work at the Acud Club