15. July 2022, 10:00
Day-pass: 20 Euro
Morning or afternoon: 10 Euro
Jam Session at 17:30 FREE and open to the public
ACUD CLUB RAUM
Veteranenstrasse 21
10119 Berlin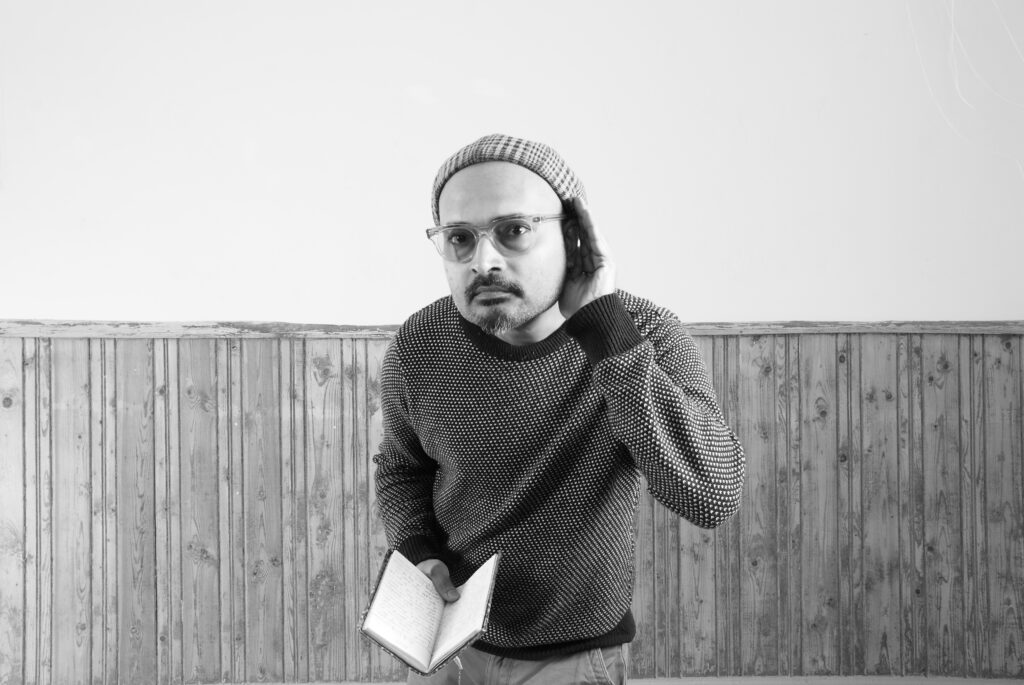 AUDIO LEAKAGE
Day-long Workshop and Colloquium with Budhaditya Chattopadhyay and the Audio Leakage Community
Sound production involves the sonic processes of recording and studio practice in which sounds are often made to flow inside an insular cabled network system. As sound scholar Emily Thompson (2002) suggested, the control of sound becomes embedded in modern acoustical technologies and aural culture. What happens when sounds evade this carefully constructed control mechanism? As Brandon LaBelle (2018) hints at, sounds tend to spill over acoustic control to make social connections. A critical practice with sound therefore needs to consider and conceptualize the phenomenon of audio leakage. In this series of workshops, a group of artists and scholars share their perspectives on the potentially productive provocation titled Audio Leakage from various positions of intervention: political, sociological, artistic, infrastructural, architectural, and subversive, among others. This gathering develops into a corpus of knowledge to be disseminated in artworks, scholarly panels, and publications in the artistic research expositions and journals.
Workshop Timeline
10:00 – 10:30
Gathering at the Berlin School of Sound / morning coffee
10:30 – 14:00
Presentations
10:30 – 11:30
Introductory part – 5 minutes individual presentations
11:30 – 14:00
Thematic presentations on the topic of Audio Leakage – possible formats: audio-visual presentations, lecture-performances, essay/reading sessions, sound works;
Presenters:
7. Yati Durant
14:00 – 15:00
Lunch break
15:00 – 17:00
Discussions
Open discussions with the presenters, participants and audience
17:00 – 17:30
Coffee break / jam session preparations / sound check
17:30 – 19:00 (approximate time)
Jam session / sound experiment (public)
members of the Audio Leakage Community and participants will perform together in an improvised sound performance
Bookings
Bookings are closed for this event.
What else is going on What else is going on What else is going on