5. March 2023, 20:00
10€ at the door
ACUD CLUB RAUM
Veteranenstrasse 21
10119 Berlin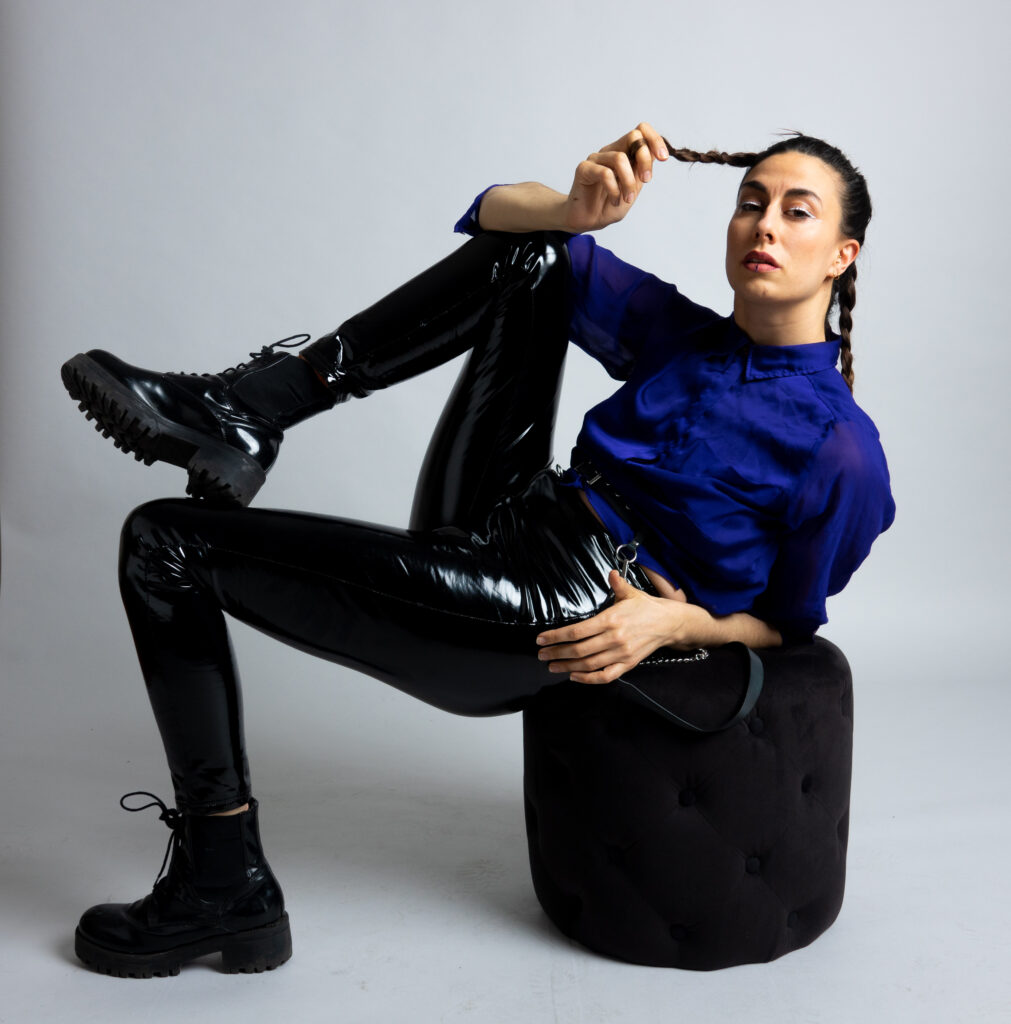 Anna Sharifi is Danish-Iranian electronic music composer and live performer based in Berlin.
Anna was trained in classical piano and jazz vocal but since moving to the German capital, her love and passion for electronic music and the underground techno club culture has evolved. More than just the music itself, the philosophy and community behind techno inspired Anna to become part of the scene herself.
Synthesisers, moving basses, strong vocals and – at times luring, at times hard hitting – electronic beats are key elements in Anna's melodic and driven music, and her sound is a mix of Scandinavian clarity, Oriental longing, Berlin techno and raw emotions.
She just released an array of new singles available on all streaming platforms and has more new music dropping this Spring.
INSTAGRAM: https://www.instagram.com/annasharifi_uon/
YOUTUBE: https://www.youtube.com/watch?v=GYZwpm4PXOs
FACEBOOK: https://www.facebook.com/annasharifimusic
SOUNDCLOUD: https://soundcloud.com/annasharifi
SPOTIFY: https://open.spotify.com/artist/2ePF6TUzR3mapA4DeNYzsj?si=7i_n09pkRlm090npdMvghg
BRASS BEATS COLLECTIVE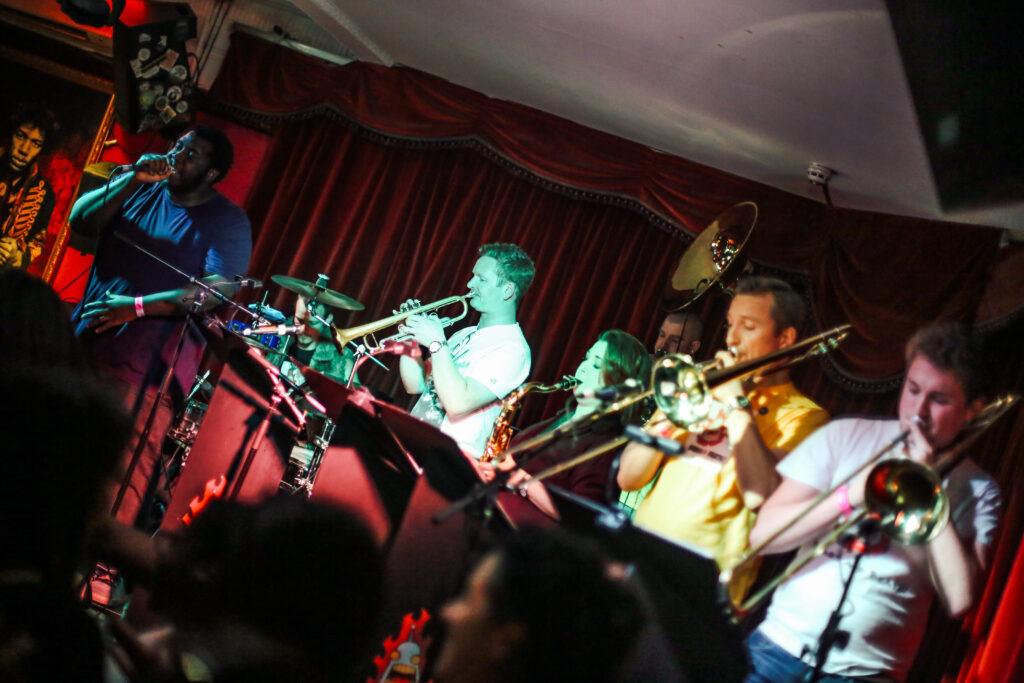 An explosive enslaught of live dance music!! Audibly and Visually thrilling!!
New in Berlin, The Brass Beats Collective is a 6-piece band, of trumpets, trombone, saxophone, sousaphone and drums.
Performing live dance music, including drum and bass, hip-hop, reggae, dubstep, Mariachi, and Balkan. Most of their music is original, (composed by Joel Cooper), with a few choice covers.
Brass Beats Collective Berlin has German, English and American band members, so a truly International mix!
They have had tracks broadcast on many radio stations worldwide, including BBC Introducing shows. They were also shortlisted for BBC Radio 1's live lounge competition 2021. In the UK, they have played at many festivals, including Creamfields, Edinburgh Festival, Beatherder and Manchester International Festival.
Join Brass Beats Collective Facebook group and check out their music on iTunes, Spotify, Amazon, Deezer, YouTube and more.
FREE YOURSELF – Hot Botz Brass Band

The Fall – Hot Botz Brass Band

https://www.facebook.com/brassbeatscollective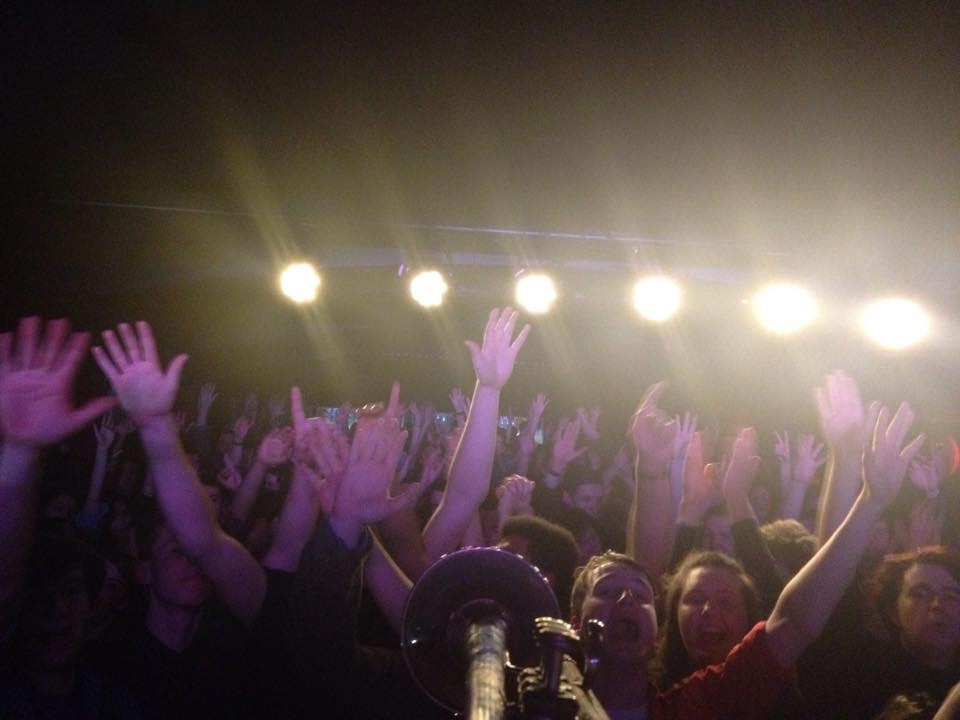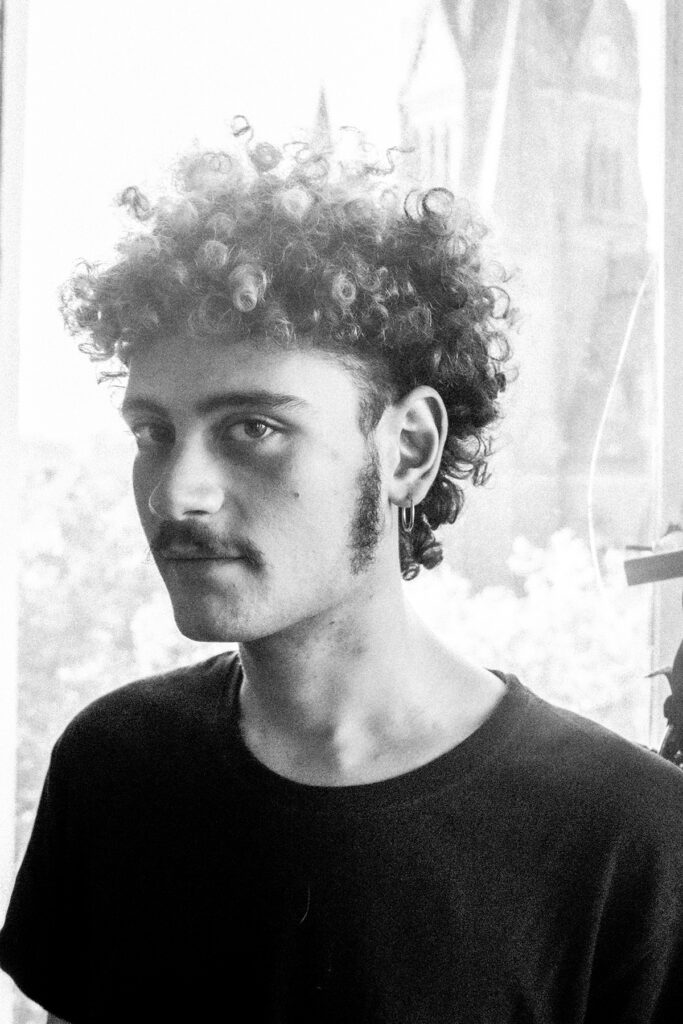 Ortansia Rhastoni
ortansia rhastoni is a musician and performer from Thessaloniki, Greece and is currently based in Βerlin.
he studied composition, harmony, counterpoint and classical saxophone in the state conservatory and the aristotle university of thessaloniki.
ortansia has been part of different ensembles but also counts solo performances in Greece and Germany.
he focuses on combining sound with text and visuals, exploring the limits of natural and electronic textures and collaborating with people from other artistic fields.
his work revolves around experimentation and quirky grooves in a genre-fluid mixture of ambient, noise, electro, techno and breakbeat elements.
ortansia is going to perform live using a drum machine and a loop station, recording and processing sounds from random objects as well as the saxophone and his voice.
the links
Instagram: https://www.instagram.com/ortansia_rhastoni/
Soundcloud: https://soundcloud.com/ortansia-rhastoni
Bandcamp: https://ortansia-rhastoni.bandcamp.com/album/-
Bookings
Bookings are closed for this event.
What else is going on What else is going on What else is going on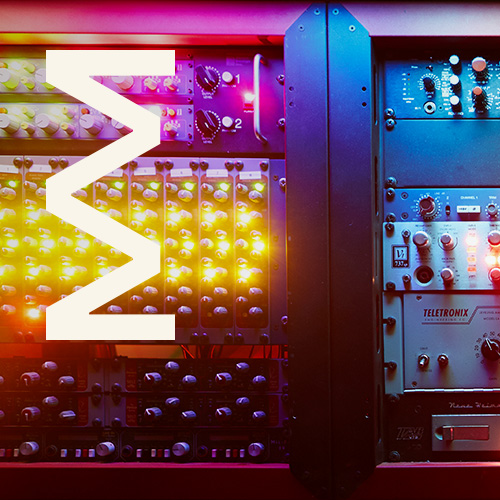 4. March 2024 - 5. May 2024, 18:00
This course teaches you to jump into the specializations and career paths for sound designers and composers in one intensive education: how to set sound to picture, what you need to know specifically in order to do sound design for theater, for dance/movement and performance, for professional live sound on concert stages and for radio/podcast production. An introduction to recording in a professional studio environment and a pro seminar on audio mastering completes the course. Present your final project work at the Acud Club