2. April 2023, 19:30
12/8 Euros
ACUD CLUB RAUM
Veteranenstrasse 21
10119 Berlin
Unfortunately this event has been cancelled due to illness.
Yogeswaran is a classical musician trained in carnatic music which originates from South India. When he performs on the world stage, his ensemble of talented traditional artists and world-renowned orchestras accompany him.
During childhood he was trained in classical music under his teachers "Sangita Bhushanam" Sri P Muthukumarasamy and "Sangita Bhushanam" Sri S Balasingam. His Guru is the world-renowned musician and singer "Padma Bhushan" "Sangita Kalanidhi" Prof Sri T V Gopalkrishnan. Since then, his work as a live performer extends into different branches of music, film and contemporary music.
His popular accomplishments include; the movie soundtracks Migration for Eyes Wide Shut in 1999 directed by Stanley Kubrick this was achieved together with Jocelyn Pook, Spike Lee's 25th Hour in 2002 for the song The Fuse and in 2007 again with Jocelyn Pook for the songs Quiet Joy , Memories of a Summer and Love Blossoms in Sarah Gavron's film Brick Lane and his song tribute The Bells for Queen Elizabeth II for her Diamond Jubilee celebrations in June 2012.
As a soloist he has played a role as Mahatma Gandhi in a musical celebrating the Bi centenary of the Norwegian constitution. The musical titled Stemmer composed by the British composer Orlando Gough and performed with the Bergen Philharmonic Orchestra in May 2014. The event was presided by His Highness The Crown Prince of Norway.
Major Concerts were with The Shout, the choir won the Time Out Award for Classical Artist of the Year in 2001, an acapella choir who he played together with for over ten years are, for The BBC Proms, Re – opening of the Royal Festival Hall, Vienna Festival, Arts and Ideas festival USA, and the opening and closing ceremonies of the European Capitals of Culture, Linz (Austria) and Stavanger (Norway).
As the lead singer with Dissidenten for the last 20 years, Yogeswaran has played at Glastonbury, Montreux, Rudolstadt and Stuttgart Jazz festivals.
He has performed for the 'World of Music Arts and Dance- WOMAD' festival in Reading and at the Festival of Colours in the Czech Republic with his Peace for Paradise band.
Yogeswaran has rendered the ancient Thirukkural by Tamil saint-poet Thiruvalluvar set to 133 ragas by K.S. Raghunathan. He promotes peace through original music and thereby unites people while crossing cultural and political boundaries. He supports the process of peace and reconciliation in Sri Lanka through his CD and performance project titled Peace For Paradise.
His creative work span: singing, composing, role-playing and performing across multiple musical productions and genres, an example for Voices Across the World at the Royal Opera House in London.
Jens Fischer ist Komponist, Gitarrist und Klangkünstler in Schleswig-Holstein.
Neben zahlreichen Auftragskompositionen für Filmmusik gibt er Konzerte mit seinem Solo-Programm für Gitarre und Loop-Sampler ("Metavista", "Dialog in Resonanz") und Multimedia-Konzerte in Planetarien ("Metavista – eine Klang(t)raumreise", "miRatio – ein Konzert in virtuellen Räumen").
Jens Fischer ist an Projekten im Bereich Musik und Literatur/Poesie beteiligt (LitEnsemble-Hamburg, Ensemble Almanova) und komponiert Musik für Klanginstallationen.
Er produziert Alben jenseits der üblichen Kategorien und Genres. Dazu gehört auch das Album "Seven Ragas" mit Manickam Yogeswaran.
Beispiele
Dialog in Resonanz (Konzert und Klanginstallation) → https://vimeo.com/771228627
miRatio → https://www.youtube.com/watch?v=cPL-EnijSzI
Metavista → https://www.youtube.com/watch?v=mWfmBENT_RM
Ensemble Almanova → https://www.youtube.com/watch?v=HN6QwwpZMiI
Litensemble → https://www.litensemble.de/Travelling-Light-Leonard-Cohen.html
Bookings
Bookings are closed for this event.
What else is going on What else is going on What else is going on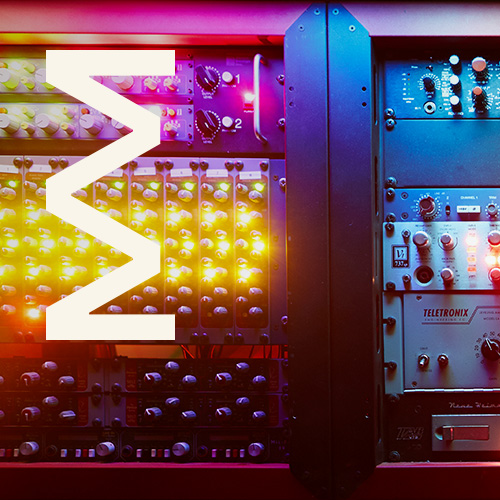 4. March 2024 - 5. May 2024, 18:00
This course teaches you to jump into the specializations and career paths for sound designers and composers in one intensive education: how to set sound to picture, what you need to know specifically in order to do sound design for theater, for dance/movement and performance, for professional live sound on concert stages and for radio/podcast production. An introduction to recording in a professional studio environment and a pro seminar on audio mastering completes the course. Present your final project work at the Acud Club