24. April 2023, 18:00
Free
ACUD CLUB RAUM
Veteranenstrasse 21
10119 Berlin
Two composers give presentations on Indian influence in their work and insights into their overall compositional processes. Both have premiers at the Zafraan ensemble concert at Berlin School of Sound on April 28th and at the Berlin Philharmonie on May 3rd.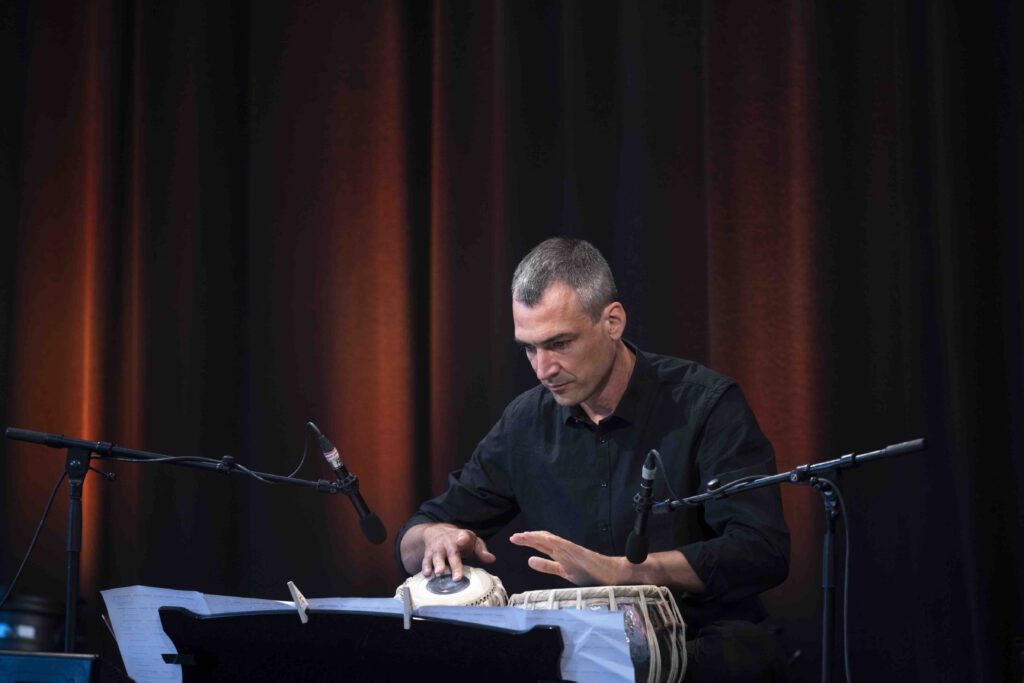 Stefan Keller: "Since more than a decade I'm learning to play the tabla from Aneesh Pradhan. I composed several pieces for tabla and live electronics so far, which I perform myself, and my most recent project is a composition for Aneesh Pradhan and the Berlin based Zafraan Ensemble, which is going to be premiered on May 3rd in the Philharmonie Berlin. In my lecture I'm going to present these compositions and how they refer to the tabla language in Hindustani music."
Stefan Keller won several awards, including the 'Kompositionspreis der Landeshauptstadt Stuttgart' 2004, first prizes at the Hanns-Eisler-Preis 2005 and 2006, composition grants from the Senate of Berlin 2014 und 2017, and a Pro Helvetia Residency in India in 2018. His works have been performed by ensembles like Ensemble Modern, Ensemble Intercontemporain, Ictus Ensemble, KNM Berlin, Zafraan Ensemble, Ensemble Mosaik, Ensemble ascolta and Neue Vocalsolisten Stuttgart.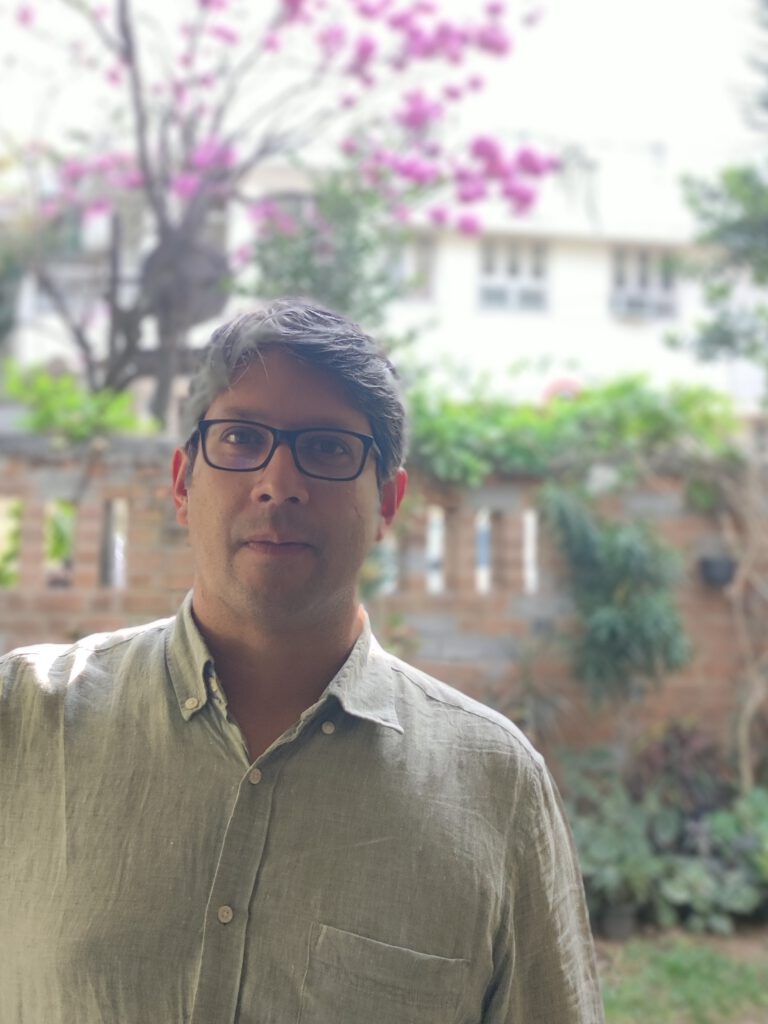 Uday Krishnakumar: In my music, more than any specific stylistic trait, a certain cast of thought in approaching musical problems has been very much tied to Indian musical thinking, though one can never be certain of the provenance of the various components to one's own personality. I will talk about this attitude towards sound and its ramifications. As a natural outgrowth of this work I have been drawn to renew and redefine my contact with Indian traditional music. This has led to a transformation in my daily practice and even to the design and construction of an instrument able to recognise my needs. I would like to go over some specific possibilities in sound production and elaboration which have been, at least to my perspective, indirectly though complementarily treated within each of the traditions which I have studied.
Uday Krishnakumar (born Chennai, 1979) composes narrative music works of fictional, invented art music traditions. He also writes a quite different kind of music for solo instruments- the clavichord in particular. After composition studies with Chaya Czernowin, Brice Pauset and Philippe Manoury he settled in Berlin with his family. He studies the Rudra Veena under Ustad Bahauddin Dagar. His music has been programmed in contemporary music festivals and concert halls internationally and has been recognised with several awards. This May the continuation of a cycle based on Awadhi materials will be performed by the Zafraan Ensemble at the Philharmonie Berlin, the Theaterhaus Stuttgart and the Resonanzraum Hamburg.
Bookings
Bookings are closed for this event.
What else is going on What else is going on What else is going on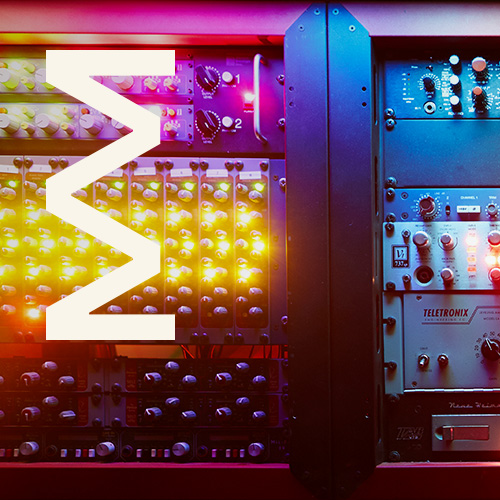 4. March 2024 - 5. May 2024, 18:00
This course teaches you to jump into the specializations and career paths for sound designers and composers in one intensive education: how to set sound to picture, what you need to know specifically in order to do sound design for theater, for dance/movement and performance, for professional live sound on concert stages and for radio/podcast production. An introduction to recording in a professional studio environment and a pro seminar on audio mastering completes the course. Present your final project work at the Acud Club