9. November 2021, 19:00
Suggested Donation 10€/7€,
Scroll down for bookings
ACUD CLUB RAUM
Veteranenstrasse 21
10119 Berlin
Things and Words: working with uncommon stuff in a musical way and with musical stuff in an uncommon way. Patterns, material, attitude. After James Tenney, Sun Ra, and Black Flag. Also: work on archives.
Travis Just's work often uses text, objects, and gesture in addition to instruments, voice, and electronics. He founded Brooklyn-based performance group Object Collection in 2004 with writer/director Kara Feely, with whom he is co-director of the ensemble.
His music has been presented around the world at La MaMa, Performance Space 122, Roulette, The Stone, Issue Project Room, NYC; Borealis Festival/Bergen National Opera, Norway; SPOR Festival, Denmark; Huddersfield Contemporary Music Festival, Cafe OTO, UK; among others. He has composed five operas: Problem Radical(s) (2009), Innova (2011) and NO HOTEL (2013), cheap&easy OCTOBER (2015), It's All True (2016), and You Are Under Our Space Control (2019). His newest project with Object Collection is Look Out Shithead (2020-2022), a series of films and theatrical productions based on filmmaker "Éric Rohmer Comédies et Proverbes" film cycle.
His writings on music and art have appeared in John Zorn's Arcana series, MusikTexte, the journal Tempo (Cambridge, UK), and the Experimental Music Yearbook.
His work has received support from the MAP Fund, New York State Council for the Arts, Ernst von Siemens Musikstiftung, Mid-Atlantic Arts Foundation, Foundation for Contemporary Arts, and the Phaedrus Foundation.
His work has been profiled in Frieze, The Wire, Pitchfork, The Guardian as well as reviews in numerous national and international outlets including The New York Times, New York Magazine, BBC Radio, The Independent, The Spectator, The Mirror, and the Canadian Broadcasting Company.
Travis received a BFA (composition/performance) in 1999 from the Mannes College of Music/New School University while studying with Andrew Cyrille. In 2002 he received an MFA (composition/performance) from California Institute of the Arts and studied with James Tenney, Wadada Leo Smith and Michael Pisaro. Travis was a 2003 DAAD Scholar at the Hochschule für Musik, Köln and studied composition there with Johannes Fritsch. He has been a guest artist at Kenyon College, Wesleyan University, Brooklyn College, 'Ca Foscari University of Venice, and a Danish International Visiting Artist (Copenhagen and Aarhus).
Travis founded and was the Music Curator at Incubator Arts Project in St. Mark's Church in the East Village, NY from 2008-2013. Travis is also active as an improviser, performing regularly with musicians in New York and abroad. Since 2020, Travis is Assistant Artistic Director of The Brick in Williamsburg Brooklyn.
At the moment we are still required to take all of your personal details please to fulfil corona-related ordinances:
Bookings
Bookings are closed for this event.
What else is going on What else is going on What else is going on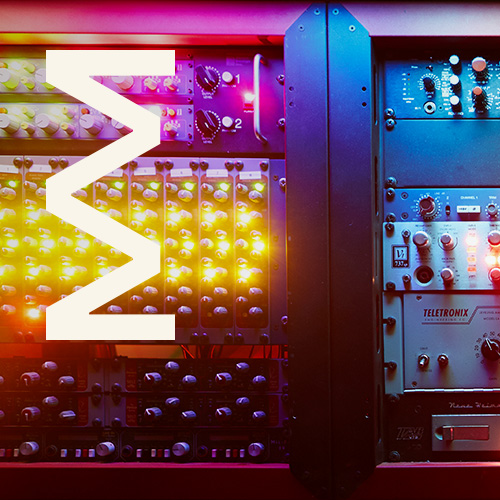 4. March 2024 - 5. May 2024, 18:00
This course teaches you to jump into the specializations and career paths for sound designers and composers in one intensive education: how to set sound to picture, what you need to know specifically in order to do sound design for theater, for dance/movement and performance, for professional live sound on concert stages and for radio/podcast production. An introduction to recording in a professional studio environment and a pro seminar on audio mastering completes the course. Present your final project work at the Acud Club