8. May 2022, 18:00
Donation Basis 4/8 Euros

Happy Mother's Day! Radio artist/performer Jasmina Al-Qaisi
and sound artist Evgenija Wassilew will talk about their unique experiences
with grandma technologies, singing mice, and the potential of failure
ACUD CLUB RAUM
Veteranenstrasse 21
10119 Berlin
The work of Berlin-based artist Evgenija Wassilew involves sound installation, performance, sculpture and drawing. She will talk about her interdisciplinary approach, issues of artistic translation and interpretation, the potential of failure and the intimate within the public space. During the talk she will introduce some of her works and will share her experiences with conceptual writing, sounding ink, singing mice, screaming musicians and phantom appearances in sounds.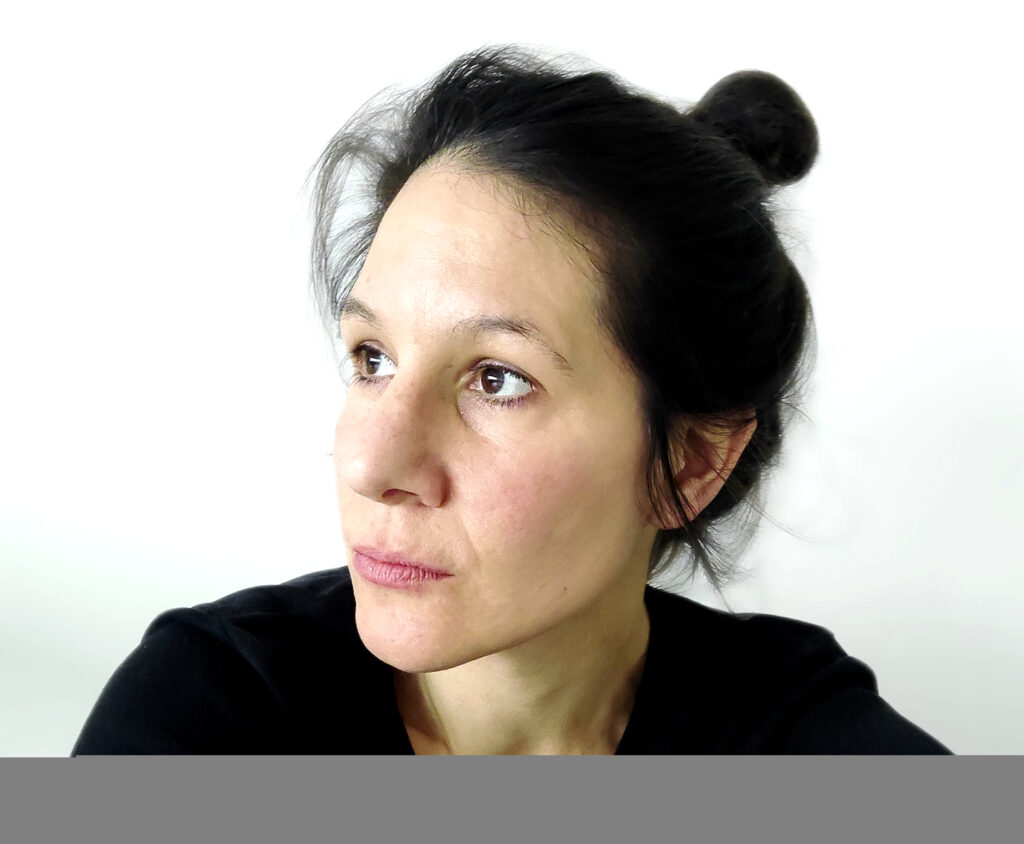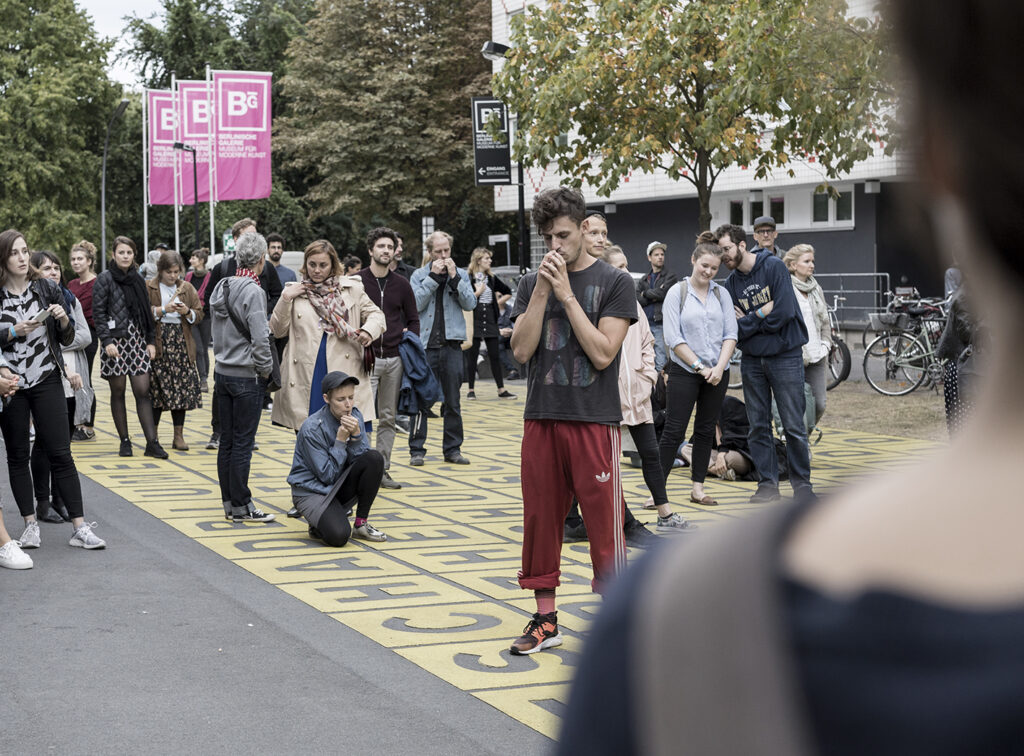 Evgenija Wassilew, born in Hamburg in 1978, graduated with a Master of Fine Arts from Ecole des Beaux Arts de Paris (ensba) in 2006. In 2008 she was awarded a DAAD postgraduate fellowship at the Universität der Künste in Berlin.
Selected exhibitions and performances: Neuer Kunstverein Gießen (2021), Alte Feuerwache Friedrichshain, Berlin (2021), Zwitschermaschine, Berlin (2021), Galerie im Saalbau, Berlin (2021), Seanaps Festival, Leipzig (2020), Galerie Nord/Kunstverein Tiergarten, Berlin (2019), konnektor – Forum für Künste, Hannover (2019), Museum Ulm (2018), Festival Out Now, Berlinische Galerie (2018), Künstlerhaus Dortmund (2017), Espaces Commines, Paris (2016), Jimei X Arles, Xiamen City, China (2015), 5th Marrakech Biennale (2014), Biennale Regard Bénin, Porto Novo, Bénin (2012).
Among others, she received a one year working grant from Stiftung Kunstfonds in 2022, a project grant from Stiftung Kulturwerk/VG Bild in 2021 and the research grant from the Senate Department for Culture and Europe in Berlin in 2019.
www.evgenija-wassilew.com
The starting point of Jasmina Al-Qaisi's talk will be the sentence by her grandma Ioana Nicolae for their collaborative work Radio Book: "Biology was my second nature, my passion: and nature was my first book".
Jasmina Al-Qaisi is a writer for voice and paper. She writes and she speaks in her own English caught between sound and visual poetry, often stepping out of ordinary norms and form. She investigates intersections between body politics, intimacy, digitally mediated relationships, voice and memory, often in close communication with her grandmother. She transfers poetry into performative acts, and she makes waves on free, independent, temporary or mobile radios. She co-authors diverse audio actions with artist Ralf Wendt and sometimes appears as Schnelle Musikalische Hilfe. She is a member of the artistic research project Research and Waves. As an art writer, she employs poetic and alternative forms to critique and conceptualization. She publishes in Revista ARTA and develops concepts for independent art and culture initiatives.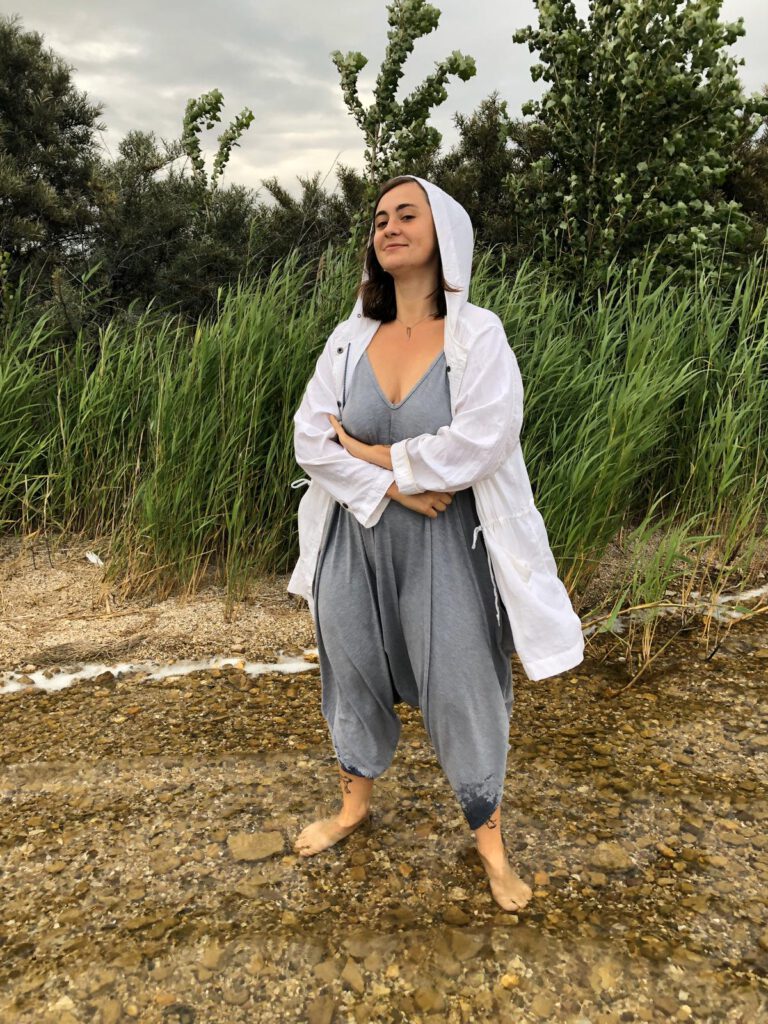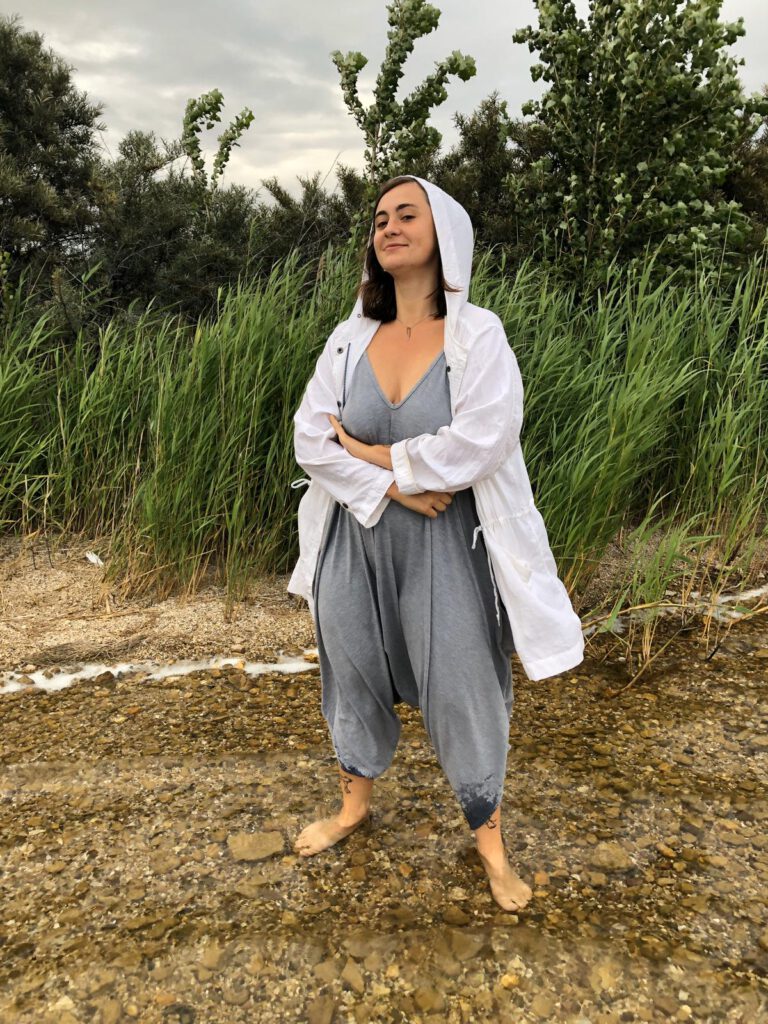 Jasmina's works have been presented among others at: Savvy Contemporary, Cashmere Radio, Deutschlandfunk Kultur, Lucia Festival Florence, Radio Papesse, Tsonami Festival Valparaìso Chile, The National Museum of Contemporary Art Bucharest, Seanaps Festival Leipzig, Bucharest International Experimental Film Festival, Berliner Hörspiel Festival, Datscha Radio, Radio Corax, Volksbühne Berlin, Aquarium am Südblock, Akademie Schloß Solitude Stuttgart. https://jasminescu.com/
Les Sirènes – Public Soundings promotes the production of critical dialogue and theory about sound within the artistic field drawing on various professional and academic domains, creating reverberations with the broader artistic community in Berlin, disseminating knowledge in the public sphere, and addressing concepts of self-education.
Les Sirènes – Public Soundings are new curated Artist Talks events taking place at irregular intervals with a focus on diversifying artistic research and performance practices in the field of sound art, and beyond, in Berlin. International artists are invited to publicly present and discuss their work and work-in-progress. The series aims to open pathways for the development and sharing of artistic research and practices, nurturing trans-cultural approaches and interdisciplinary co-creation. The invited artists are welcomed in a space where they can talk and discuss with the audience, as well as with guests from other academic, scientific and social fields, opening up a dialogue about their working methodologies and sharing their reflections on creative processes.
Founded on the idea that sound practices are strongly linked to current socio-political issues, and that artistic research is the current topical modality for the exploration and understanding of issues in our contemporary society, the aim of the series is to foster discussion and exchange on today's art and performance practices, analyzing the complexity of the cultural impact "in the field".
Photo Credits by Jasmina Al-Qaisi/Research and Waves, Evgenija Wassilew


Bookings
Bookings are closed for this event.
What else is going on What else is going on What else is going on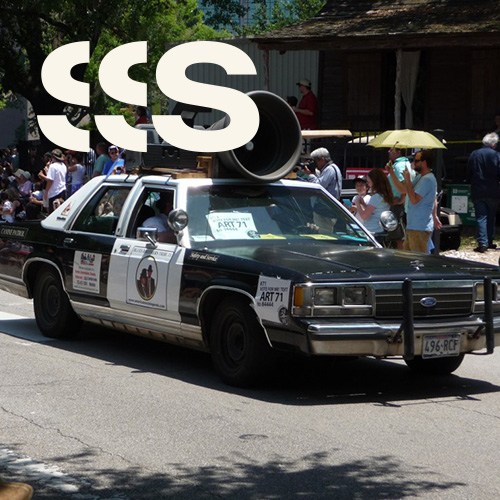 5. June 2023 - 29. July 2023, 17:30
This course provides a hands-on and research-based approach to performance and site-specific practices in sound. The course culminates in a project week wherein participant's work is featured for the public at a two-day event at Acud and an exhibition at Errant Sound Project Space.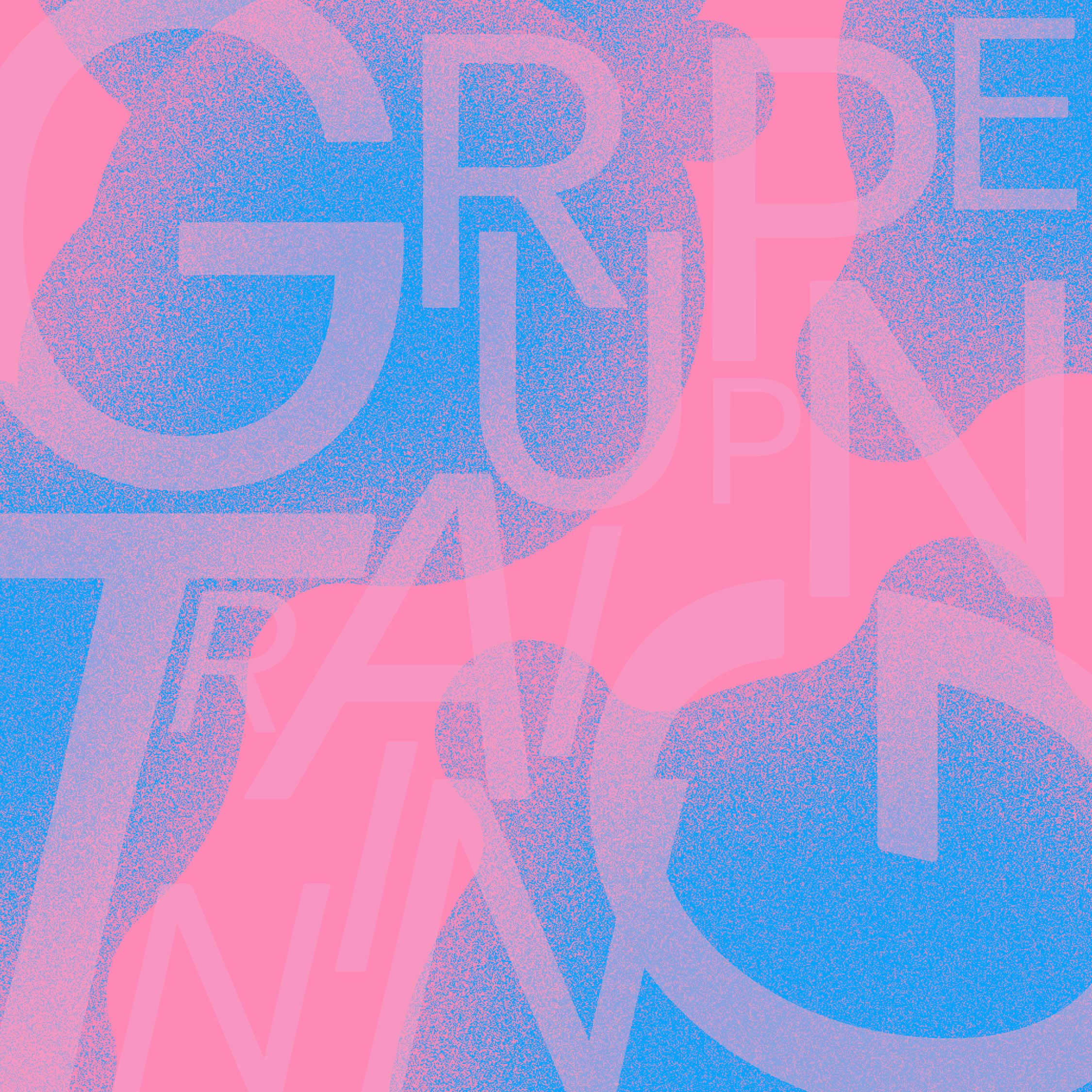 5. July 2023, 20:00
Eine Konzertreihe des Duos TRAINING (Johannes Schleiermacher & Max Andrzejewski) mit wechselnden Gästen unterschiedlicher musikalischer Hintergründe. Animierte Grafiken als Spielanweisung bilden die  immer gleiche Grundlage für die immer andere Begegnung. Hierin öffnen sich Räume für Solo-momente der Protagonist*innen.