14. March 2023 – 2. May 2023, 09:00
CANCELLED except for March 13, March 18, March 19, April 2 and April 24 and Sandeep Bhagwati, date TBA
Course Fee: early bird price – 590€
Bring a friend discount: 125€. Ask about discounts for INM and IGJazz members.
Also Inquire about participation as an auditor on the course.

ALL TIMES and DATES possibly may be adjusted according
to participant availability although we can't guarantee
this 100% – but do please feel free to ask about the
particular event if you have a conflict.
ACUD CLUB RAUM
Veteranenstrasse 21
10119 Berlin
CANCELLED except for March 13, March 18, March 19, April 2 and April 24 and Sandeep Bhagwati, date TBA
55+ hours of seminars, workshops, talks, lessons and concerts, for singers, instrumentalists, composers, sound artists, researchers, musicologists, and aficionados/ rasikas alike. Optionally participants may contribute a demo/performance/presentation in the Club Raum at Kunsthaus Acud in May. Participation limited to 16 persons
Featuring Ramesh Vinayakam's Gamaka Box Notation System and Music Temple Pvt Ltd's Indian Music Transformation Course.
Learn listening and voicing practices. Learn rhythmic concepts, raga-based tuning concepts, intonational analysis and compositional concepts from expert practitioners and researchers:
Carnatic:
Yogeswaran Manickam
Shantala Subramanyam
Ramesh Vinayakam

Hindustani:
Sebastian Dreyer and Ravi Srinivasan
Waheed Saghar and Yatziv Caspi
Dhrupad:
Pandit Bahauddin Dagar
Marianne Svašek
Also with:
Sandeep Bhagwati
Chiyoko Szlavnics
Uday Krishnakumar
Jeremy Woodruff
Stefan Keller
Marc Sabat0
March 6th: Ramesh Vinayakam (zoom) – Easy Classical Gamakas
14:30 – 16:30
40€ if booked separately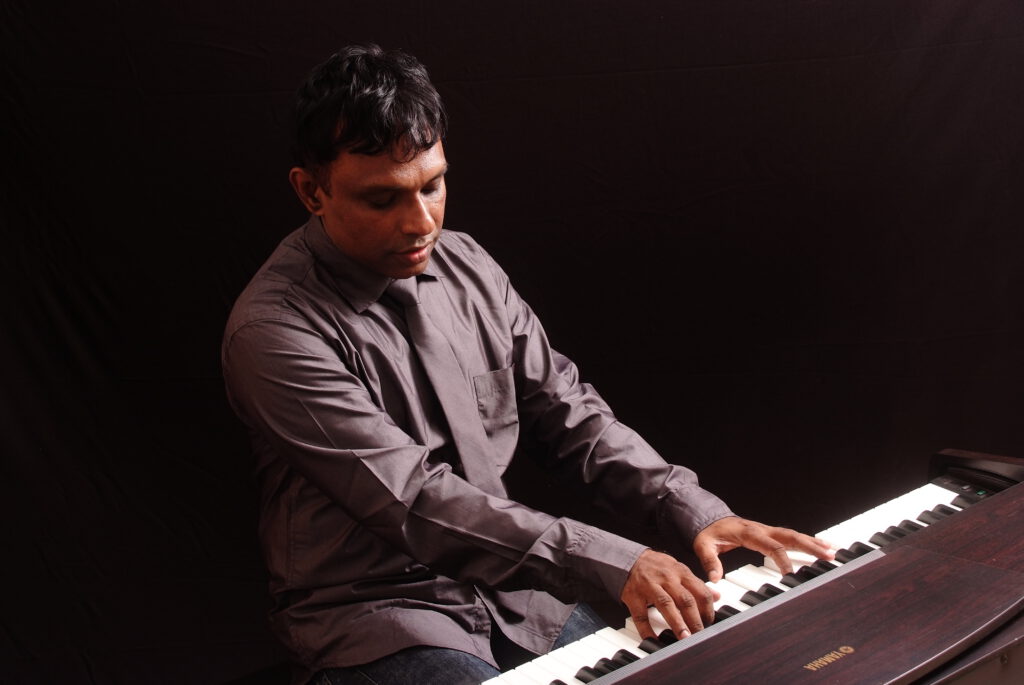 "[Indian classical music] has passed on for centuries only through the aural route with no notation to rely on. This obviously means that the music that we sing today has to be most certainly different from what was sung two hundred years ago, either distorted or enhanced but definitely changed.

For any student of Carnatic music the Gamakas are quite complicated to imbibe. Only through rote and aural tradition has it been handed over to us. The art of notation has been considered incapable of representing the aural – musical implications truly as the complexities of the music are very many. The problem of not having a notational system in vogue has confined this great system to the small geographical area around which it is practiced. Even the North Indians hardly attempt to sing the South Indian ragas, the South Indian way and vice versa.

To the multitude within the country and for others in West there is no real access to raga music that they hardly come forward to learn and play Indian music even if they are interested. As far as the students of this great art they are denied all the very many advantages of written music.
The New Tool of Pedagogy and Access
Gamakas are easy now!
Gamaka Box Notation is designed for easy practical use for understanding, recording, representing, reproducing performing and analysing Gamakas in a clear and definite way. It is a framework and a template too which can be enriched further as time goes by. It consists of lines denoting definite pitches and symbols that capture the movement of the Gamakas, as they are performed. It brings in all the advantages to Indian music as the staff notation does for Western music.
It is a pedagogic tool that facilitates teaching learning at a new level of ease and insight giving access to music for all."

Ramesh Vinayakam is an Indian composer, arranger, singer, songwriter, music producer.
His father Sri. Vinayakam was his first guru, who taught him not only the basics of composition, but also aesthetics and style. Furthermore, his mother Smt. Vinayakam, who has the ability to transform lyrics into beautiful tunes, has always been a great inspiration. Ramesh studied Carnatic music under Smt. Rukmani Ramani, the daughter of Sri. Papanasam Sivan and learnt the western music culture from well-known piano teacher Jacob John. As a pianist Ramesh started teaching as well, sending students to Trinity College London to continue the work of his former piano teacher Jacob John.
Ramesh Vinayakam has won various awards for his compositions and became the Secretary of Fine Arts at A.M. Jain College in Chennai, from where he graduated. Moreover he is included in various film projects, ranging from documentaries to animated movies, with his compositions and music.
March 7: Orientation and Introduction to Indian Music, Jeremy Woodruff
Free, also as non-participant on the course
14:00 – 16:00
Basic concepts are introduced along with the foundations of pitch, rhythm and performance in the larger context of the arts of India. Reference texts:
South Indian Music – Prof P. Sambamoorthy
The Raga Guide: A Survey of 74 Hindustani Ragas (with audio)
– Joep Bor, Suvarnalata Rao, Wim van der Meer, and Jane Harvey
The Oxford Illustrated Companion to Sound Indian Classical Music
– Ludwig Pesch
March 7, 16, 23, 30: Yogeswaran Manickam – Carnatic melodic and rhythmic training
50€ per seminar if booked separately
7.03, 17:30 – 20:30; 16., 23., 30.03, 10:00 – 13:00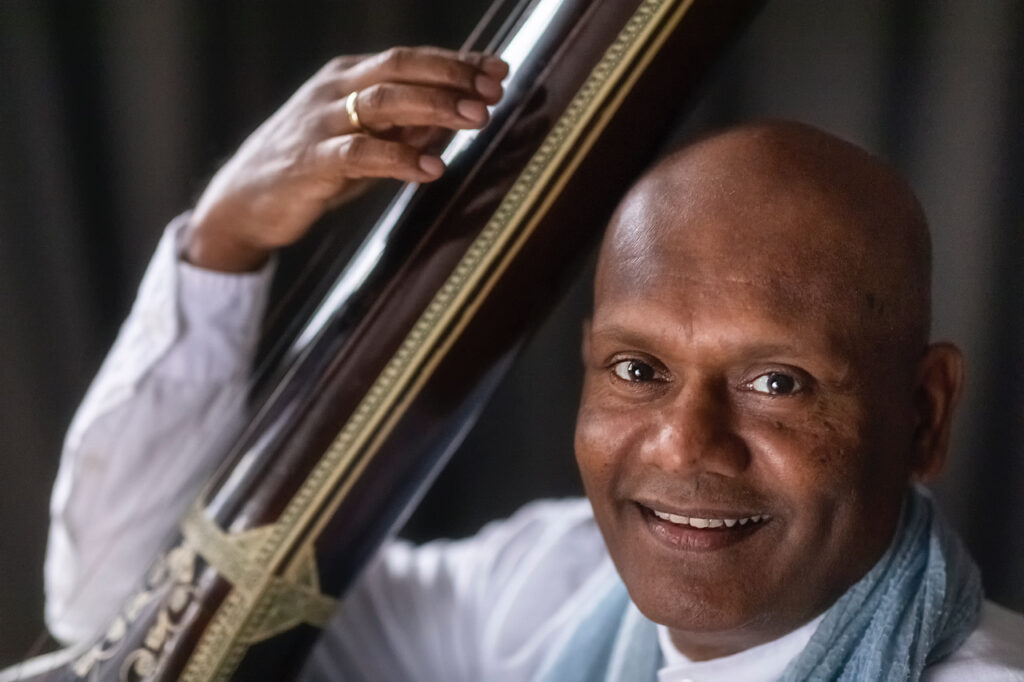 Manickam Yogeswaran is a singer and composer, and Co-Artistic director of the Global Music Academy (GMA) in Berlin and co-ordinator of the South Asian music at the GMA. The participants would learn an introduction to the world of Carnatic music, namely theoretical aspects as well as the learning of compositions and ragas (melodic ideas which capable of improvisation) in practice. Apart from the melodic aspects the participants will also learn rhythmic aspects known as soll-kattu. (a highly developed rhythmic language from India).

www.myogeswaran.com
About the music of South India (Carnatic music)
"The origins of Indian music are traced to prehistoric antiquity. Art or concert music in South India is called Karnâtaka Sangîtam ("Carnatic music" in English). Its history gains clear contours from the renaissance period which, in South India, had its centre in the Vijayanagar empire (1336-1565). Several strands have been intertwining throughout Indian music history. Music was cultivated by nobility and common people alike. A mere glance at India's literary heritage, including poetry, drama, mythology and scholarly texts, reveals an ongoing quest for new ideas. The same can be said of performers, instrument makers and skilled amateurs. The resulting "art music" is in fact an amalgam of different "regional" or "indigenous" styles (desi). Today it is being studied all over the world on account of its continuity, infinite variety and a rare capacity for self-rejuvenation.
Carnatic music owes its name to the Sanskrit term Karnâtaka Sangîtam which denotes "traditional" or "codified" music. The corresponding Tamil concept is known as Tamil Isai."
– Ludwig Pesch, The Illustrated Companion to South Indian Classical Music, Oxford Press
March 13: Shanthala Subramanyam – Carnatic melodic and rhythmic training
14:00 – 16:00
45€ if booked separately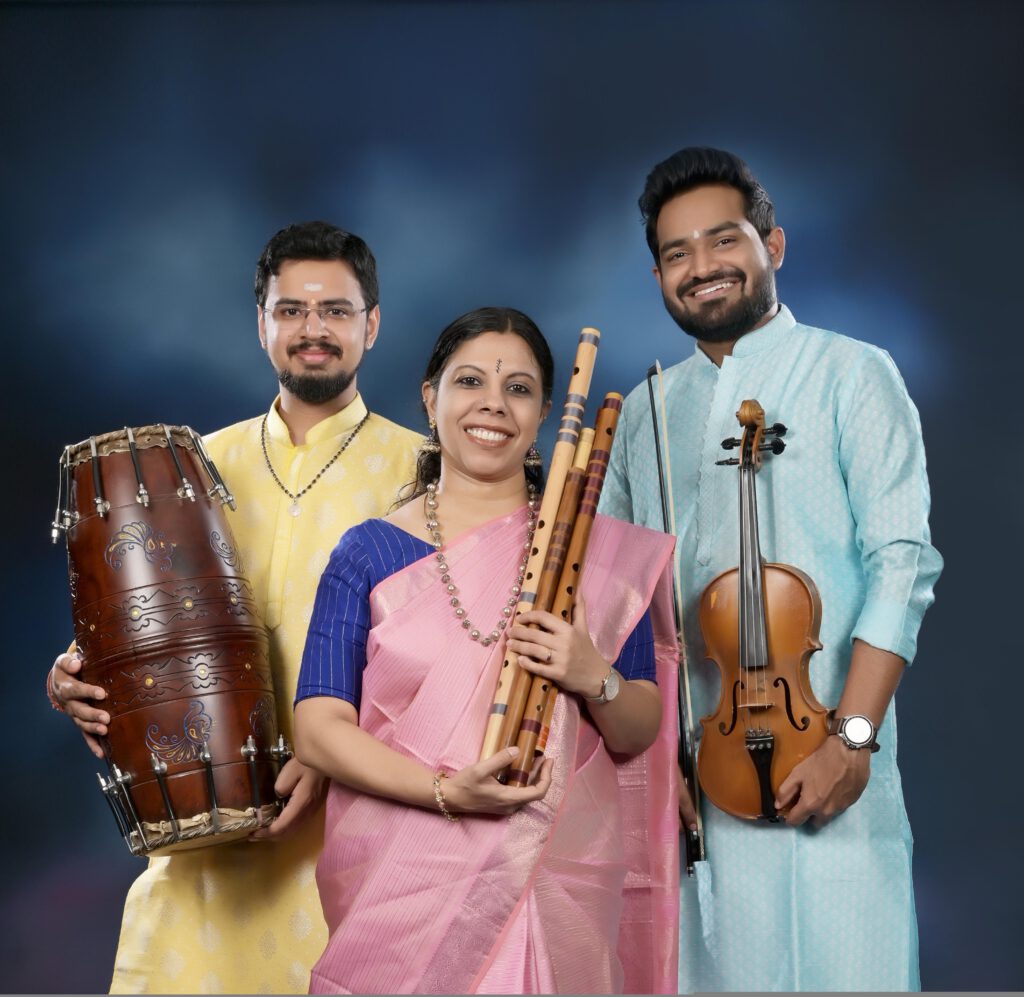 Shantala has graced the stages of many reputed organizations in India and is a frequent visitor to Europe, USA, Canada, England, Ireland and Malaysia for concerts, workshops and lec-demos. Some of her notable in India include concerts for Sri Krishna Gana Sabha, Narada GanaSabha, Mudhra, Hamsadhwani, Rama SevaMandali, Bharatiya Sama Gana Sabha, Chembur fine arts, Sri Rama Laltha Kala Mandir, Parathasarathy Swami Sabha and so on.
Some of the presitigous festivals and venues abroad include: RASA-Utrecht, Bray Jazz Festival, Ireland, UMEFOLK, Stallet, UKK – Sweden, MILAPFEST, Bharatiya Vidya Bhavan and Nehru Center -UK, UNOmaha, UNCG, MIM – Phoenix, Arab Museum – Detroit, North Charleston Arts festival, Oregon, LearnQuest – USA, Sacred music festivals – Drammen – Norway, Markotberdorf -Germany, Strasbourg – France, Indian Embassy in Paris and Stockholm are some of the prestigous International festivals and venues that have featured Shantala's performance.
She has given master classes in Carnatic music and rhythms in Goteborg University, Music Academy OSLO, Music conservatory- Trondheim, Royal College of Music – Stockholm,UNCG -North Carolina, University of Oregon – Eugene, Folkhogskolas -Fridhem, Skurup and Malmo, Sweden. She has performed for young audiences in schools in Sweden,Norway,Germany, USA and India.
Shantala is also a well sought after teacher. She has been imparting training in South Indian vocal music, flute playing and reciting kunakkol [vocal rhythm] to many a student from India and across the globe.
Madan Mohan- Violin
Madan a graduate in commerce from the prestigious Vivekananda college, is a Full time performing artist currently under the guidance of Shri. R K Shriram Kumar. He had his initial training under Shri Pannapattu S Venkatesan and Shri TV Ramani. He has performed in various prestigious Sabhas and organizations in Chennai and all over India. He has had the privilege of sharing the stage with senior musicians.
S. Hariharan – Mridangam, Khanjir and Kunnakol
S. Hariharan is a Mridangam artist
hailing from Chennai. He had his initial tutelage from T. S. Nandakumar and has been undergoing rigorous training from Patri Satish Kumar for over a decade. He is a graded Mridangam artist of All India Radio, Chennai and also holds a Bachelors Degree in Computer Science Engineering from SSN College of Engineering, Chennai.
Hariharan had his debut concert at the age of 11. He has accompanied eminent musicians from the Carnatic music world.
March 14: Waheed Saghar and Yatziv Caspi – Hindustani music
14:00 – 17:00
40€ if booked separately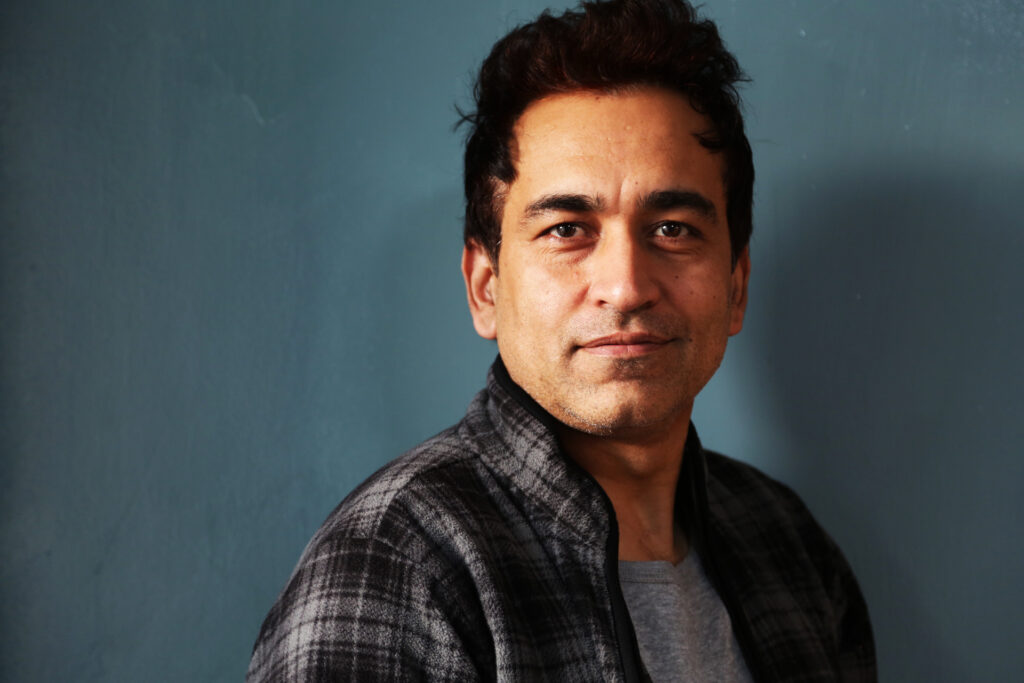 Dr. Waheed Saghar will discuss the concept of ten taats (melody) in Hindustani classical music. Also he will talk about the relationship between thaats and Raag in Hindustani Classical music.
Waheedullah Saghar was head of music department and an Associate Prof. at
Faculty of Fine Arts, Kabul University before Taliban occupied the country. Saghar was born in 1978 in Kabul, Afghanistan. He showed his music interest while studying at his alma mater Amani high school (German School) in Kabul and seriously started to learning Hindustani classical music at the age of fifteen under Ustad Nesar Hussain brother of renowned Afghan classical musician late Ustad Muhammad Hussain Sarahang Sahab. in 1998, during Taliban's reign, His family migrated to Pakistan, where he learned classical music from Ustad Lal Khan and Ustad Ehsan Irfan.

Saghar completed his B.A. in Music from Kabul University and worked in Radio as RJ for BBC. He later went to India on a scholarship to complete his Master degree in "Hindustani vocal classical music" at the Bhatkhande Music University Lucknow. In 2017 Saghar completed his PhD on "Role of Afghan Musicians in the propagation of North Indian Classical Music in Afghanistan" from Indira Kala Music University, India.
He solo performed nationally and internationally his major performances included: Melody from East Festival, Samarkand (Uzbekistan) 2019, Stockholm (Sweden) 2017, Tampere (Finland) 2017, KM Music Academy and Goethe Institute, Chennai (India) 2017, IKSVV (India) 2015, Lucknow (India) 2012, Hildesheim (Germany) 2009.
Waheedullah lives and works in Weimar, Germany.
Yatziv Caspi will talk about the role of the tabla in the Hindustani music concert.
Yatziv was first introduced to the Tabla (Indian drum) at the age of 17, by his teacher, Sanjay Sharma, with whom he spent 6 years learning, playing and acquiring the knowledge of the Indian classical music.
In addition, in 2001 Yatziv expanded his studies of that art in his 6 months' travel to north India. Ever since his return from India, Yatziv has been active as a professional drummer and a percussionist as well as a master in the art of the Tabla drum and Indian music.
March 18: Marianne Svašek – Dhrupad singing workshop
13:00 – 16:00
45€ if booked separately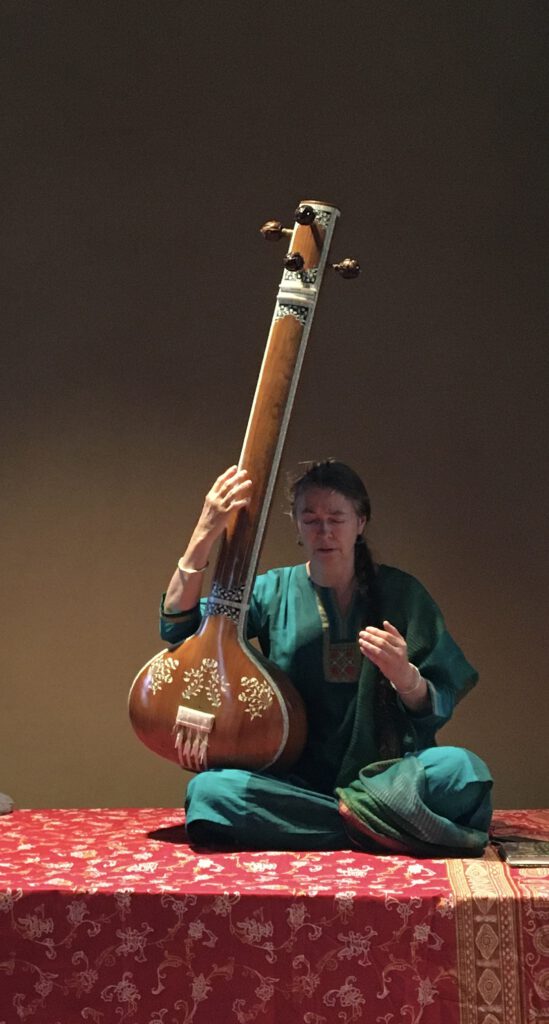 Marianne Svašek, born in the Netherlands, studied Indian classical singing at the Rotterdam Conservatory with Ustad Zia Mohiuddin Dagar and Uday Bhawalkar.
Since 1994 she was taught in India by Ustad Zia Fariduddin Dagar. After his demise in 2013 she is continuing her study of Dhrupad with Pt.Nirmalya Dey.
She has been awarded with a gold medal at the Dhrupad Mela in Varanasi in 2014.
She graduated cum laude in both disciplines at the Rotterdam Conservatory where she is presently teaching. Marianne gives workshops and concerts in Europe, the US, India and Pakistan.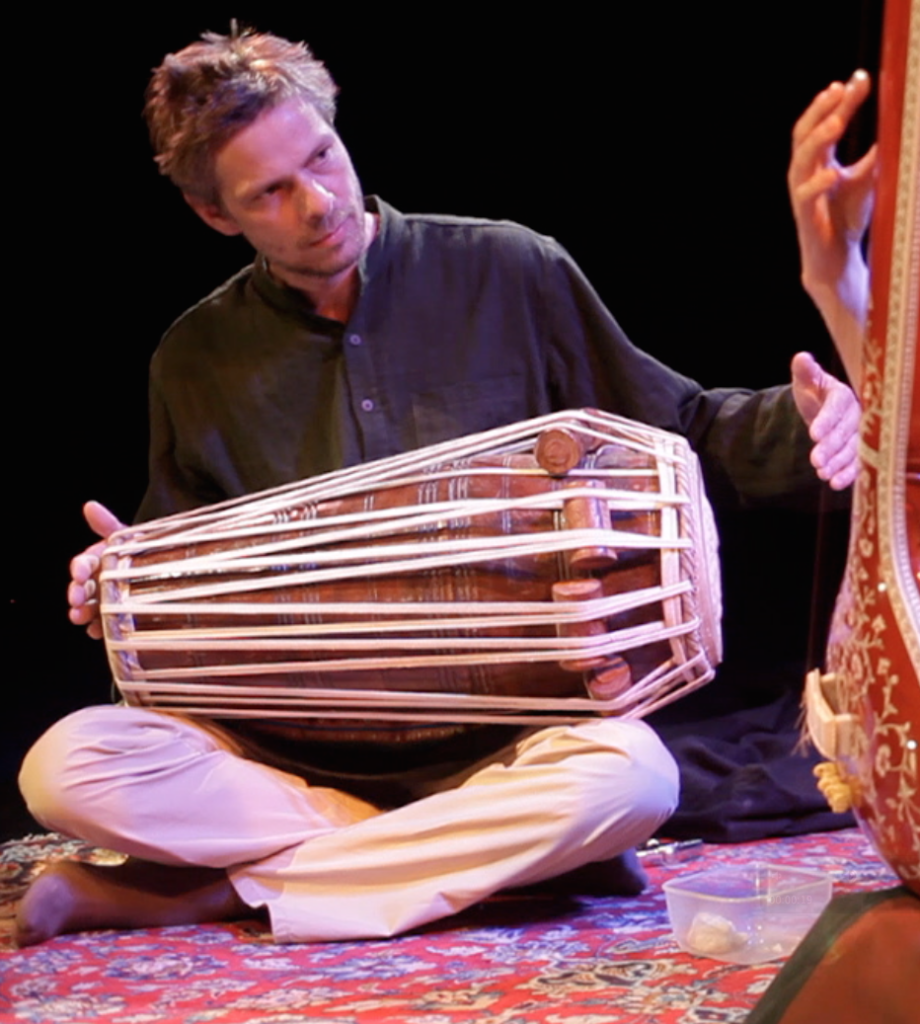 Nathanaël van Zuilen, pakhawaj,
Dutch pakhawaj player Nathanaël van Zuilen started his Indian drumming career with Manik Munde. Later he developed his technique with Austrian pakhawaj player Helmut Waibl and Pandit Sanjay Agle in Mumbai. But the accompaniment sessions with vocalists Ustad Fariduddin Dagar and Pandit Nirmalya Dey were perhaps most revealing in discovering the secrets of balancing tala and raga in the art of dhrupad.
March 19: Marianne Svašek and Nathanaël van Zuilen – Concert
11:00 – 14:00
12€ if attending separately
March 23, 30 April 10, 19: Chiyoko Szlavnics – Dhrupad Kharaj
Introduction to Sargam & Thaats
9:00 – 10:30
40€ per session if booked separately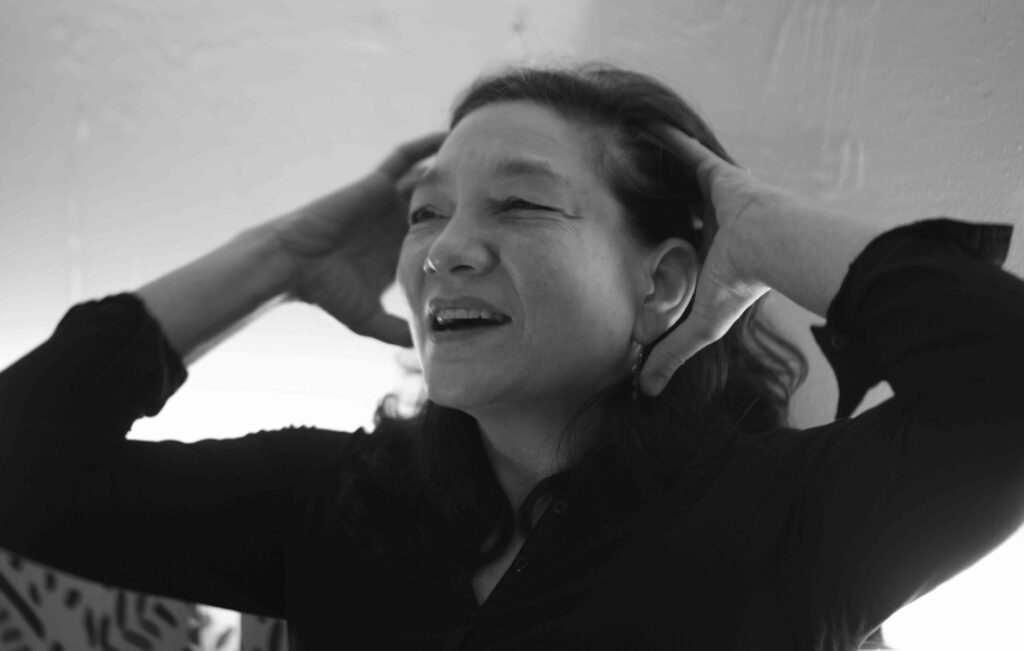 "I will lead a meditative warm-up session of long notes, called "kharaj", normally sung in the early morning before sunrise. The warm-up will end with a simple rhythmic scalar exercise to build vocal strength, through a rigorous use of breath. We will also learn and practice the Hindustani Sargam (note names) and some Thaats (scales) using simple scalar pattern exercises. Thaats form the basis of Hindustani ragas. In the final session, I will introduce the morning raga, "Bhairav", through some phrases of Alap––slow phrases used to present a raga––as I have learned them in the Dhrupad tradition.
My knowledge and experience comes primarily from direct teaching by Pt. Uday Bhawalkar and his senior students, in India and Europe. They are exponents of the Dagar gharana tradition as transmitted by Zia Mohiuddin Dagar and Zia Fariduddin Dagar. I was introduced to this tradition by Marianne Svasek in Rotterdam in 2017, and am so grateful for her continual feedback and teaching."
Chiyoko Szlavnics is a Canadian composer and visual artist, whose practice is based in Berlin. She began composing after graduating from university music studies in Toronto in 1989, and studied privately with James Tenney from 1993-7. A generous Fellowship Grant from the Akademie Schloss Solitude took her to Germany in 1997, after which she moved to Berlin and joined its fertile international experimental music community. Chiyoko Szlavnics composes for acoustic instruments, and programs sinewaves, and sometimes combines the two. Around the year 2000, she developed a compositional approach based on self-generated drawings. The drawings enabled her to conceive and realise a kind of music, which promotes the perception of certain psychoacoustic phenomena (beating and combination tones), through her sensitive setting of ratio-related pitch material in sustains and extended glissandi, and her careful orchestration. Drawing became an independent artistic practice around the year 2010. She has created numerous "moire" series, which have been exhibited internationally. Beyond upcoming composition projects and further drawing series, Szlavnics also dreams of creating a new series of "sinewave sculptures". Szlavnics's compositions have been performed at venues great and small. Her preferred performance and installation venues are those with extraordinary resonance.
March 31: Ravi Srinivasan and Sebastian Dreyer – Hindustani music lecture / demo
13:00 – 16:00
40€ if booked separately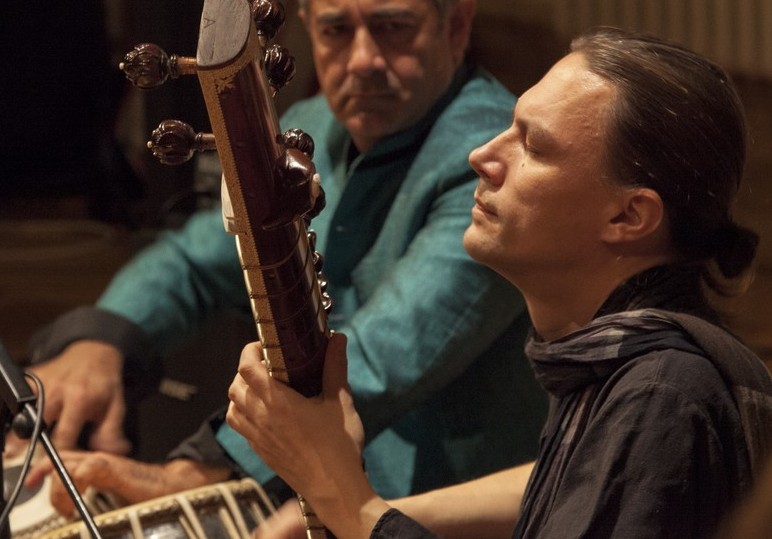 In this lecture demonstration Ravi Srinivasan and Sebastian Dreyer will explain the musicians' perspective of a Raga performance give answers to questions like: What is a Raga? What is the role of the Tala? How much freedom has the musician during a Raga rendition? And there will be an opportunity to ask further questions.
Potsdam sitar player Sebastian Dreyer is one of the few European instrumentalists dedicated to classical Indian raga music in its traditional form. He learned the art of sitar playing in Berlin, Jaipur and Kolkata. Through studies with renowned artists as well as regular visits to India, he has become an accomplished musician.
His training began with the Berlin-based sitarist Gisela Tarwitt, who had learned to play the sitar in the tradition of the Jaipur style from Pandit Ghasi Lal Sharma in Jaipur. As the sole representative for sitar playing in Berlin, she laid the foundation for Sebastian Dreyer's first solo concerts until 2005.
After additional lessons with other sitar players, he has been studying under the direction of Partha Chatterjee, a student of Nikhil Banerjee and Ali Akbar Khan, since 2003. Under the influence of his teachers, he has developed his own individual style, which, in addition to the technical possibilities of the instrument, also features expressive means of Indian classical singing.
Ravi Srivasan is a percussionist, singer and composer, performing worldwide as a soloist and collaborating with orchestras and institutions such as the Berlin Philharmonic, the Thalia Theater Hamburg and the Icelandic National Opera. Trained on the Indian tabla and in Indian classical vocal techniques, he is also known for his virtuoso whistling.
April 2: Yogeswaran Manickam Concert: "Seven Ragas" with Jens Fischer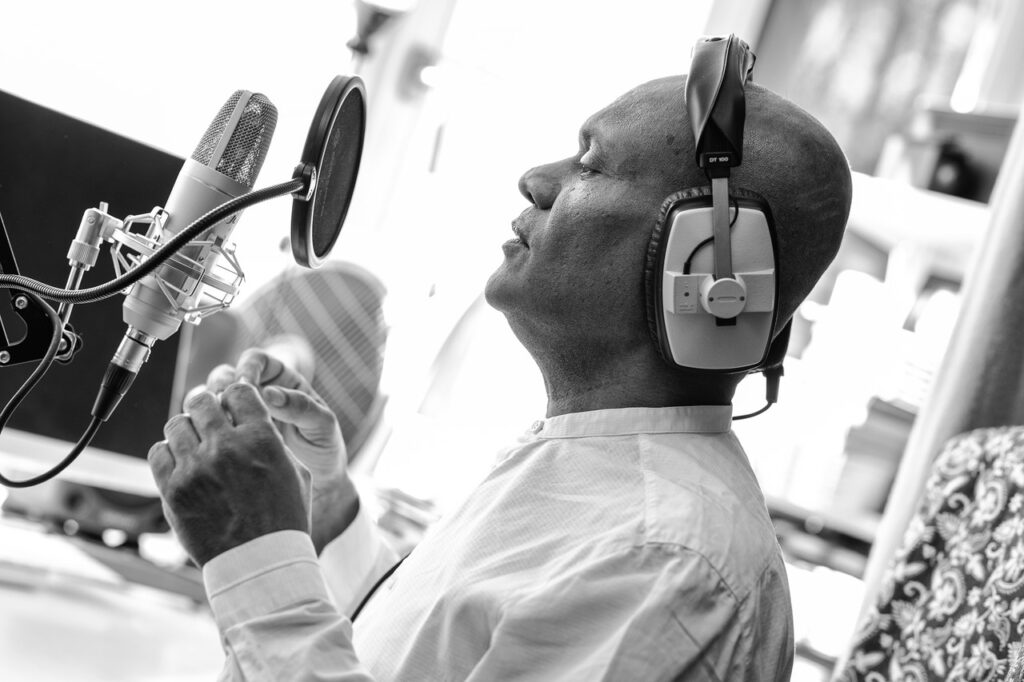 photo: Peter Engelke
Seven Ragas is a collaboration between two musicians from two different disciplines namely Classical music of India called Carnatic and Classical European music. Manickam Yogeswaran is a singer and composer of Carnatic music and Jens Fischer is guitarist and composer. They both explored the possibilities in a project to bring these two pillars of music together and the result was a CD titled "Seven Raagas". The concert would focus on bringing about the meditative and calming atmosphere they brought out on the recording. Additionally the evening will feature compositions from the known Carnatic music repertory from Yogeswaran. The concert will accompanied with Tanpura.
19:30 – 21:30
12€ if booked separately
DATE TBA: Sandeep Bhagwati (zoom) – Ensemble Sangeet Prayog Pune
Free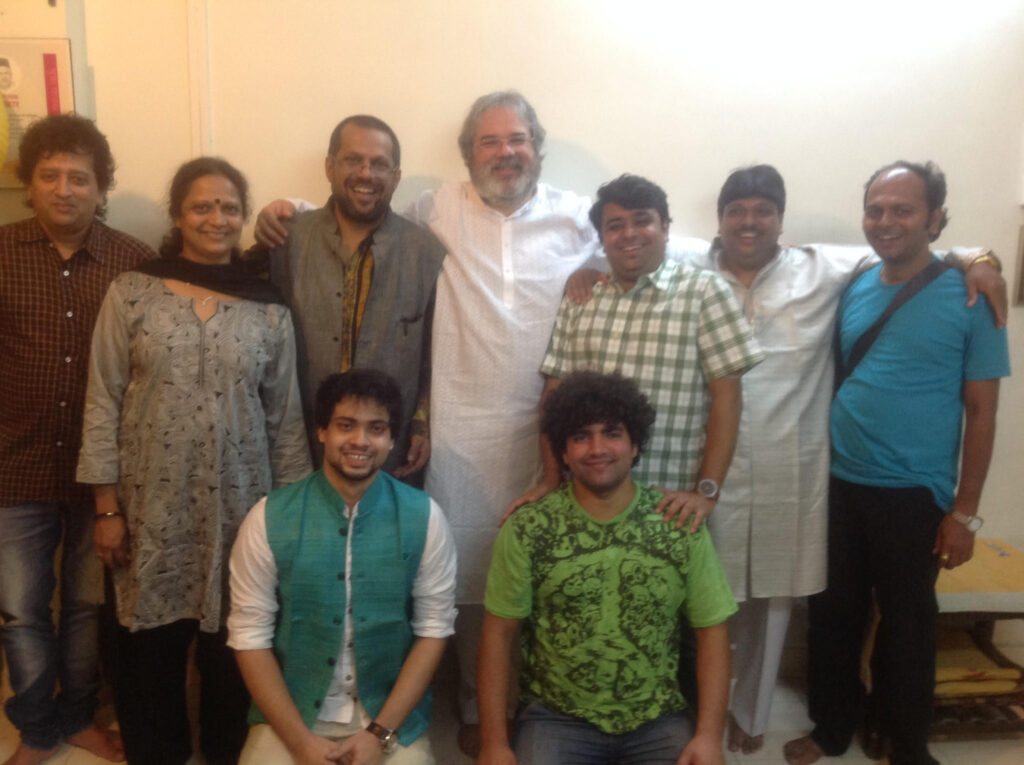 In 2015, a few musicians from Pune (India) and Sandeep Bhagwati, a eurological composer living in Montréal, founded the Ensemble Sangeet Prayog Pune. Sangeet Prayog means Music of Exploration. The idea was to get away from the many fusion and cross-over projects that had dominated musical innovation in India over the past decades, and to develop a "new Indian music" from within, using a variety of nurturing and challenging approaches that extrapolate existing practices. Bhagwati will talk about the people, the ideas, the process and the music that emerged (and continues to emerge) from this ongoing research encounter.
Links: https://youtu.be/Jm62u4iyNJg (40 min documentary video about the last research/recording session 2019, before the pandemic)
Professor Sandeep Bhagwati is a multiple award-winning composer, theatre director and media artist. His compositions and comprovisations in all genres (including six operas) have been performed by leading performers at leading venues and festivals worldwide. He has directed international music festivals and intercultural exchange projects with Indian and Chinese musicians and leading new music ensembles. He was Professor of Composition at Karlsruhe Music University and Composer-in-Residence at the IRCAM Paris, ZKM Karlsruhe, Beethoven Orchestra Bonn, IEM Graz, CalArts Los Angeles, Heidelberg University and Tchaikovsky Conservatory Moscow.
As Canada Research Chair for Inter-X Arts at Concordia University from 2006-2016, Professor Bhagwati founded and currently directs matralab, a research/creation center for intercultural and interdisciplinary arts. His current work centers on comprovisation, inter-traditional aesthetics, the aesthetics of interdisciplinarity, gestural theatre, sonic theatre and interactive visual and non-visual scores, interdisciplinary 'comprovisation,' live-dramaturgy, and experimental performance topologies.
April 3, 17, 20, 24: Jeremy Woodruff seminars – rhythmic concepts and Laya, melodic theory and Vedic sound theology, raga analysis with gamaka box notation and transcultural comparison in historical context
17:30 – 20:30
50€ per session if booked separately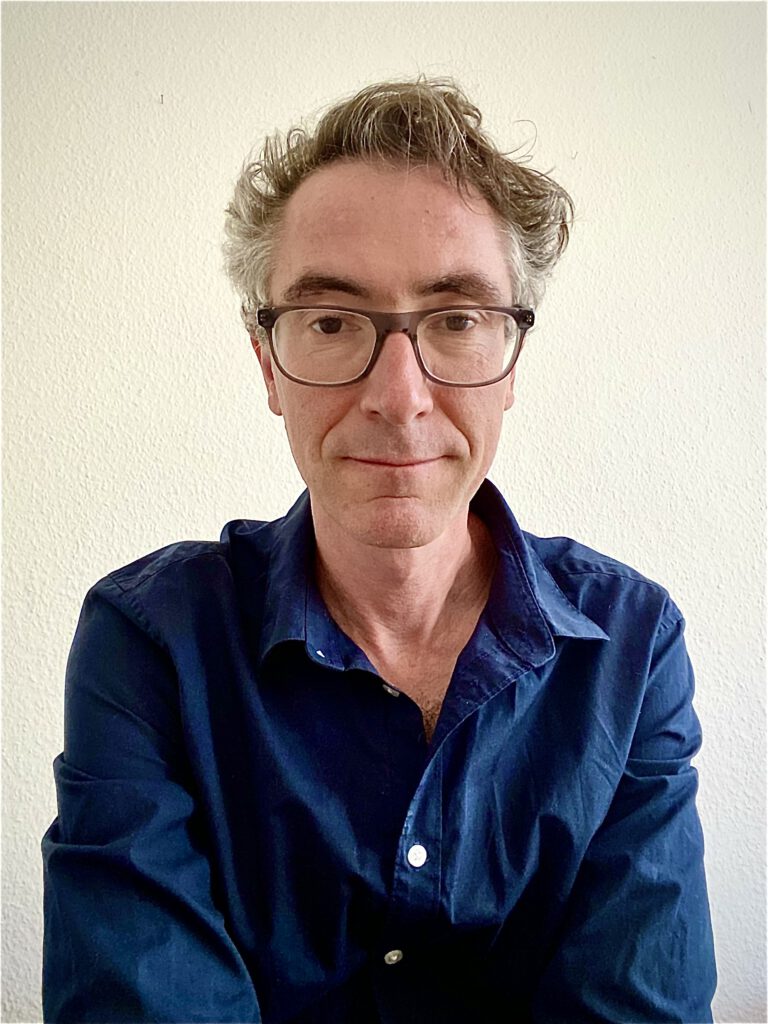 Jeremy Woodruff is a composer, researcher and musician with internationally presented works and numerous published writings. He is adjunct professor at Bard College Berlin. He is a former Lecturer in Composition, Sound Studies and Music Theory at the Center for Advanced Studies in Music (MIAM), Istanbul Technical University, Turkey and former Lecturer in Composition at the KM Music Conservatory in Chennai, India 2014-2015. Having previously always had a strong interest in Indian music, in 2004 he made his first research trip to South India and began studying Venu, South Indian flute, as part of his study in Non-Western music at the Conservatorium van Amsterdam. In 2016-2018 he helped coordinate a series of concerts concerning Indian music and Indian music influence with Kammerensemble Neue Musik Berlin and musicians from South India, wherein they used the Gamaka Box Notation system from Ramesh Vinayakam culminating in a performance at Maerzmusik Festival. His work on Indian music has been published by Sruti Magazine, the South Indian classical music journal as well as by the UdK Klangzeitort Archiv.
April 24: Uday Krishnakumar and Stefan Keller – Artist's Presentations
15€ if booked separately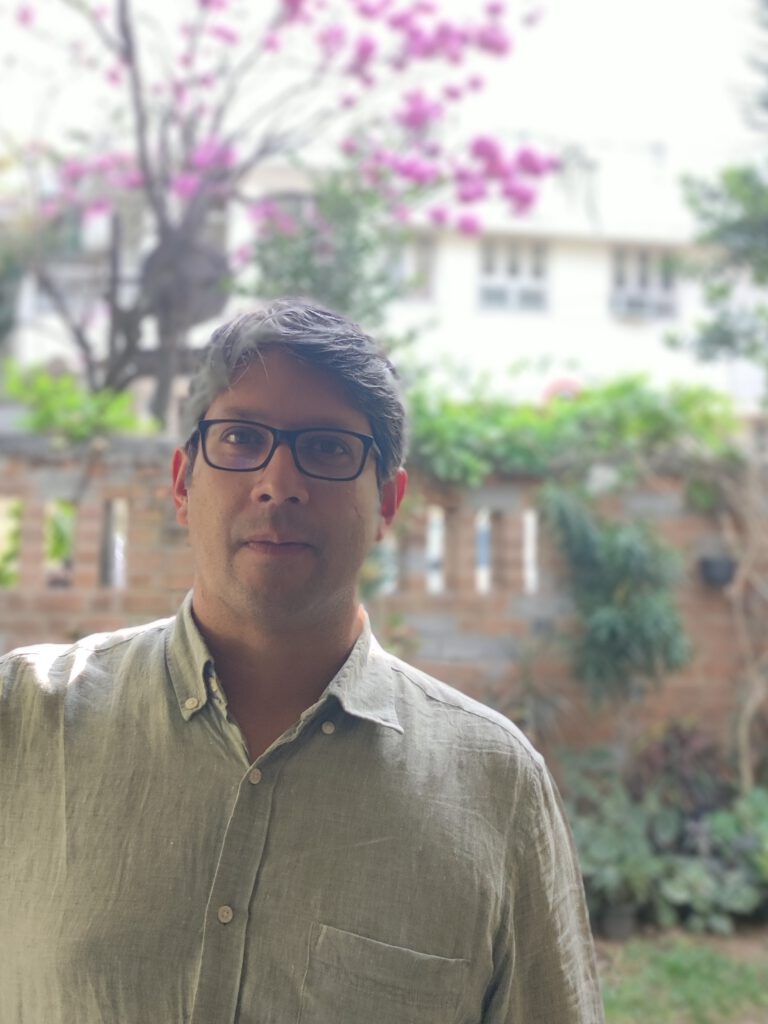 In my music, more than any specific stylistic trait, a certain cast of thought in approaching musical problems has been very much tied to Indian musical thinking, though one can never be certain of the provenance of the various components to one's own personality. I will talk about this attitude towards sound and its ramifications. As a natural outgrowth of this work I have been drawn to renew and redefine my contact with Indian traditional music. This has led to a transformation in my daily practice and even to the design and construction of an instrument able to recognise my needs. I would like to go over some specific possibilities in sound production and elaboration which have been, at least to my perspective, indirectly though complementarily treated within each of the traditions which I have studied.
Uday Krishnakumar (born Chennai, 1979) composes narrative music works of fictional, invented art music traditions. He also writes a quite different kind of music for solo instruments- the clavichord in particular. After composition studies with Chaya Czernowin, Brice Pauset and Philippe Manoury he settled in Berlin with his family. He studies the Rudra Veena under Ustad Bahauddin Dagar. His music has been programmed in contemporary music festivals and concert halls internationally and has been recognised with several awards. This May the continuation of a cycle based on Awadhi materials will be performed by the Zafraan Ensemble at the Philharmonie Berlin, the Theaterhaus Stuttgart and the Resonanzraum Hamburg.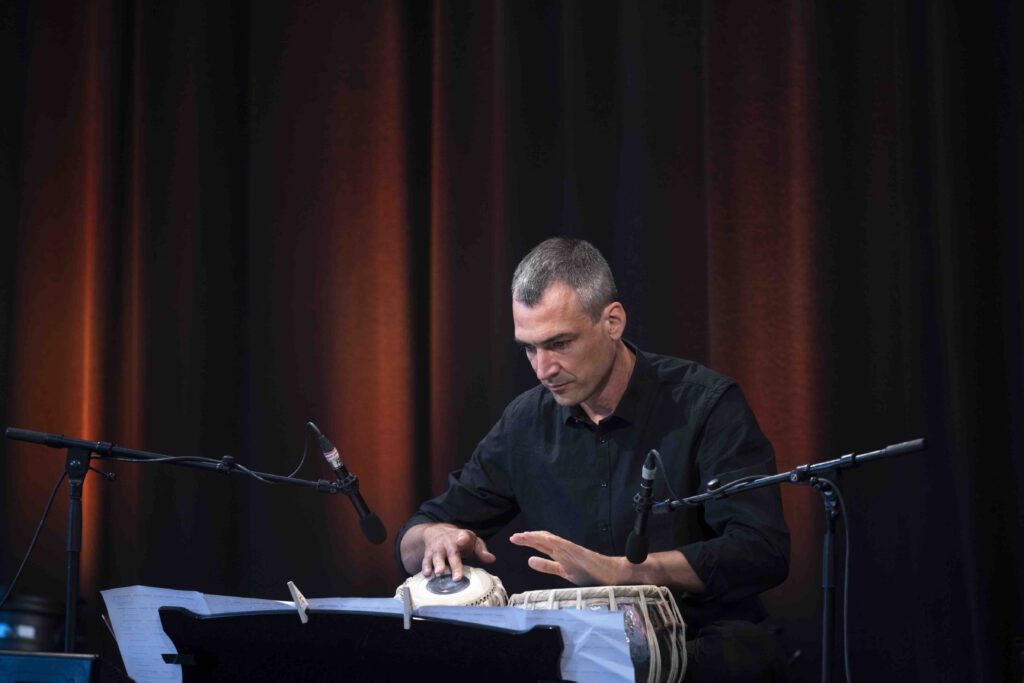 Stefan Keller: "Since more than a decade I'm learning to play the tabla from Aneesh Pradhan. I composed several pieces for tabla and live electronics so far, which I perform myself, and my most recent project is a composition for Aneesh Pradhan and the Berlin based Zafraan Ensemble, which is going to be premiered on May 3rd in the Philharmonie Berlin. In my lecture I'm going to present these compositions and how they refer to the tabla language in Hindustani music."
Stefan Keller won several awards, including the 'Kompositionspreis der Landeshauptstadt Stuttgart' 2004, first prizes at the Hanns-Eisler-Preis 2005 and 2006, composition grants from the Senate of Berlin 2014 und 2017, and a Pro Helvetia Residency in India in 2018. His works have been performed by ensembles like Ensemble Modern, Ensemble Intercontemporain, Ictus Ensemble, KNM Berlin, Zafraan Ensemble, Ensemble Mosaik, Ensemble ascolta and Neue Vocalsolisten Stuttgart.
April 29: Pandit Bahauddin Dagar – Dhrupad Workshop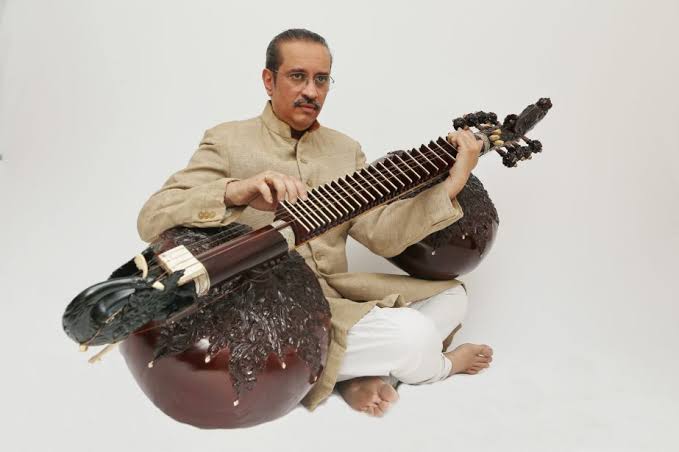 Time TBA
60€ if booked separately
Pandit Bahauddin Mohiuddin Dagar is the rudra veena player and son of famous North Indian musician Zia Mohiuddin Dagar. He plays rudra veena with the dagarbani style. He represents the 20th generation of Dagar lineage, referring to Nayak Haridas Dagar of the 16th century. However, he traces his ancestry to Baba Gopal Das, who converted to Islam, and became Baba Imam Baksh in the 18th century, making him the representative of the 8th generation.
May 6: Ramesh Vinayakam – Easy Classical Gamakas continued
11:00 – 14:00
40€ if booked separately
May 19: Participant research presentations and performances at Acud Club
20:00 – 23:00
Inquire about participation as a non-participant on the course
Bookings
Bookings are closed for this event.
What else is going on What else is going on What else is going on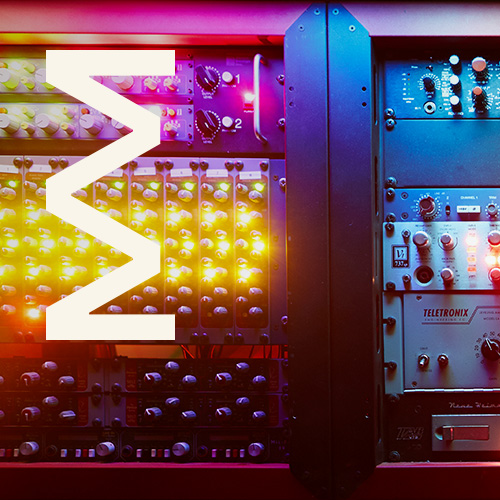 4. March 2024 - 5. May 2024, 18:00
This course teaches you to jump into the specializations and career paths for sound designers and composers in one intensive education: how to set sound to picture, what you need to know specifically in order to do sound design for theater, for dance/movement and performance, for professional live sound on concert stages and for radio/podcast production. An introduction to recording in a professional studio environment and a pro seminar on audio mastering completes the course. Present your final project work at the Acud Club