27. May 2022, 20:00
10 / 7 Euro Donation – scroll down to book
ACUD CLUB RAUM
Veteranenstrasse 21
10119 Berlin
Berlin School of Sound is thrilled and honoured to be able to host Heya, a research project and experimental 'musicking' collective which aims to bridge women who make sound and experimental music in the UK, Egypt, Lebanon and Turkey with each other and a global audience. Live networked performances and collaborative sonic works between Nour Sokhon (LE), Jilliene Sellner (CA/UK), Yara Mekawei (EG) and Zeynep Ayşe Hatipoğlu (TR), mixing and reacting to each other's field recordings and sonic experiments, becomes a horizontal and egalitarian method of decolonizing musicological research, circumventing top down, traditional methods and conclusions. https://heyasounds.wordpress.com/
This event is the first in person performance together of three of the members of Heya (Sokhon, Sellner and Mekawei). In the absence of our fourth member (Hatipoğlu) we will work from Hatipoğlu's score written specifically for this Berlin performance. Using voice, field recordings, software and hardware, the semi-improvised live sound work will be the culmination of several years of remote networked collaborations and shared experiences which, despite not all of us having met yet, have cultivated a space for care and hope in action.
Heya Collective Members:
Zeynep Ayşe Hatipoğlu is a cello player and composer based in Istanbul. As a composer and performer, she is collaborating with musicians and artists from other disciplines, mostly involved in improvisation practices. Ayşe is an active member of SAVT and Klank.ist ensembles.
http://www.zeynepaysehatipoglu.com
Nour Sokhon is a Lebanese interdisciplinary artist based between Beirut, Lebanon and Berlin, Germany. Her creative practice is centered around exploring different methods of working with artistic research including interview material, field recordings and recorded material from an organized site specific intervention. The research is then translated into sound/music compositions, performances, interactive installations and moving image work.
In 2014, Nour achieved an undergraduate degree in Fine Arts from the American University in Dubai, and in 2017 she culminated a large scale project; a documentary entitled 'People on Sound', as part of her Master's degree in Sound for the Moving Image at the Glasgow School of Art in the UK. In 2019, Nour received the Emerging Artist Prize at the Sursock Museum in Lebanon, for a moving image piece entitled 'Revisiting: Hold Your Breath'. She recently completed the Sound Art 2020 scholarship that she was awarded by Lower Saxony and the University of Fine Arts in Braunschweig, Germany. She is a member of two sound collectives, Tse Tse Fly Middle East and Heya Collective.
heyasounds.wordpress.com
A prolific artist and scholar, Yara Mekawei's sonic bricolages draw inspiration from the dynamic flow of urban centers and the key infrastructure of cities. Interested in the philosophy of architecture, social history, and philosophical literature. Mekawei implemented the optical transaction from the musical conversation and transferred the sound waves to visual forms. Her work is based on sound as an essential tool of vision, the philosophy of composition is shaped by sophisticated practices that convey messages of the conceptual dimension to the public. Mekawei is a research-based practice humbly proposed in history, intimately connecting the ideology of the mythic past to the developed technology of the eternal present. She uses the research literature specialising in the social philosophies in her concepts. She naturally follows her ambitious projects through a research point of inseparably uniting between one piece of work and the other, whose work shows an intangible aspect of her cultural identity and feminine in an East African society.   
Mekawei is currently follower at berliner-kuenstlerprogramm DAAD.
yaramekawei.wixsite.com/yaramekawei
Jilliene Sellner is a UK based Canadian sonic artist, PhD researcher and curator. She has performed and had installations in the UK, Belgium, Germany, Austria and Switzerland. Sellner's work considers the irrevocably entwined relationship between colonialism, the environment and culture and emphasises the interconnections between gender, race, utility, exploitation, defense, leisure and environmental conservation. Her practice sites itself between collaborative distributed listening, live networked performance and soundscape composition. She has recently released a collaborative project album under the moniker Harbour Me and is a member of Heya Collective.
Bookings
Bookings are closed for this event.
What else is going on What else is going on What else is going on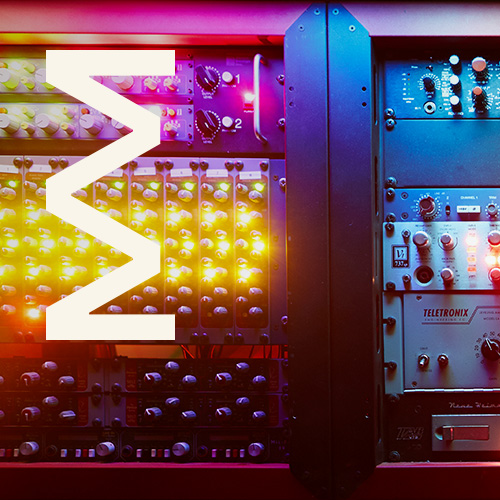 4. March 2024 - 5. May 2024, 18:00
This course teaches you to jump into the specializations and career paths for sound designers and composers in one intensive education: how to set sound to picture, what you need to know specifically in order to do sound design for theater, for dance/movement and performance, for professional live sound on concert stages and for radio/podcast production. An introduction to recording in a professional studio environment and a pro seminar on audio mastering completes the course. Present your final project work at the Acud Club