6. December 2022, 20:00
Tickets at the door: 14€ or 10€ reduced
ACUD CLUB RAUM
Veteranenstrasse 21
10119 Berlin
ENSEMBLE EXTRAKTE: Sören Birke -> Duduk, Jew's Harp, Harmonica, Feedback Electronics, Klaus Janek -> Double Bass, Electronics, Bakr Khleifi -> Oud, Cathy Milliken -> English Horn, Oboe, Gregor Schulenburg -> Flutes, Ravi Srinivasan -> Tabla, Percussion, Whistles, Electronics
Musical direction and keyboard: Peter Wiegold
direction ensemble extracts: Elke Moltrecht
ABOUT SONIC BORDERLINES
The transcultural ensemble concerts under the title Sonic Borderlines strive for an international and decolonized historical performance practice. The radically curated evenings bring together musicians from diverse backgrounds, such as Arabic and Azerbaijani classical music and music of the European Middle Ages and Renaissance. Curated by Jeremy Woodruff of Berlin School of Sound.
ABOUT THE PROJECT WITH ENSEMBLE EXTRAKTE
In this project, Ensemble Extrakte embarks on a special musical journey of exploration along a narrative by Rabindranath Tagore. Following the content of a poem by Tagore, the ensemble from Berlin symbolically steers towards imaginary islands and follows sea routes on the oceans, which represent musical networks of relationships, in this exchange of instruments and playing approaches, in order to get to know the alternative, the unknown, sounds, rhythms and moods.
At the steering wheel is Ravi Srinivasan, connecting all the stopping points, solo, trio up to full tutti sound islands.
Rabindranath Tagore
A soft wind stirs
A soft wind stirs the white sail without a spot.
Never, never have I seen such navigation.
From which shore does it bring its alien riches?
My mind wants to glide with it,
leaving on this edge all wanting and all getting.
Water drips behind. Low thunder calls.
Clouds give way.
On a face the red rays fall.
Who are you, pilot? Whose beloved are you?
I wonder, but have no answer.
In which mode will you tune your instrument?
What are the magic words you'll intone?
As a starting point for any conception of music, the European tradition has prevailed over the last centuries (it seems as if by itself). Why is this actually, when there are far older, highly developed cultures, from which the European and Western music have demonstrably learned.
Isn't there still a lack of appreciation of the interrelationships involved in this situation?
Ensemble Extrakte sees itself as a bridge to a trans-traditional and cosmopolitan new music, a current and real new music.
Ensemble Extrakte unites musicians of different origins and influences. European, Western and non-European music are equally questioned and contextualized in concert formats. Likewise, forward-looking transformations in the 21st century are part of the canon in this contemplation and further development.
The musicians continue their collaboration with Peter Wiegold (https://thethirdorchestra.org), which began constructively in the spring of 2022. Peter Wiegold's collective process-oriented way of working, based on many years of experience, succeeds in addressing and bringing out the individual strengths of the actors in a fascinating new way. The poems of Tagore, who himself was inspired by Rudolf Steiner and theosophy from Europe, are a particularly fruitful starting point for beginning a new universal approach that bridges different traditions, as the poet himself did with his plan for an international university during his own time.
Bookings
Bookings are closed for this event.
What else is going on What else is going on What else is going on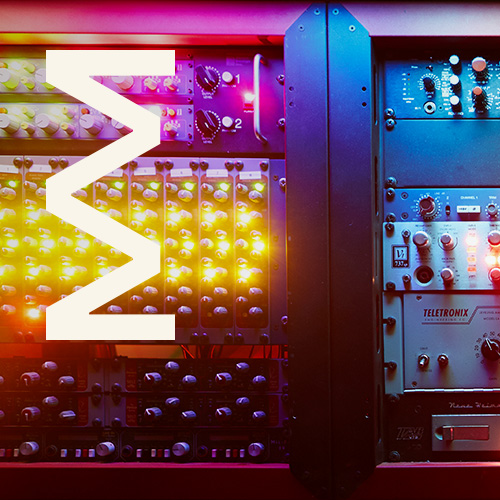 4. March 2024 - 5. May 2024, 18:00
This course teaches you to jump into the specializations and career paths for sound designers and composers in one intensive education: how to set sound to picture, what you need to know specifically in order to do sound design for theater, for dance/movement and performance, for professional live sound on concert stages and for radio/podcast production. An introduction to recording in a professional studio environment and a pro seminar on audio mastering completes the course. Present your final project work at the Acud Club