Echospheric symbolizes a space where innovative and resonant sounds converge, reflecting the eclectic sonic experiments and diverse instrumental landscapes of the featured artists. It symbolizes an interconnected sonic journey, merging experimental sounds, intricate networks, and immersive experiences, challenging conventional boundaries and engaging audiences in a reverberating atmosphere.

HISHIGARO 
Hishigaro is a sound performance project  which challenges the boundaries of language, sound, and technology. It tells the tale of Hishigaro, a character on a quest to save his village from an enigmatic threat. This project emerged from the sonic experimentation of Samantha Tiussi and Dario Dornel, who discovered the story within the sounds they created, and they use this narrative as a score. Drawing from Wittgenstein's philosophy on language's limitations and Xenakis's approach to notation, "Hishigaro" challenges conventional communication and explores sound as a means of storytelling.
Central to our project's sonic tapestry are the instruments and elements we employ, including electronics, an acoustic piano, and an array of diverse sound sources. Notably, the 'Piano Glass,' a unique instrument Samantha has ingeniously crafted by repurposing a traditional piano and replacing its strings with delicate glass shards, serves as a pivotal element in our sonic journey.
Berenice Llorens
Berenice Llorens is a composer, guitar player and live performer from Córdoba (Argentina) based in Berlin. Llorens delves into creating immersive musical experiences by capturing and reinterpreting the sounds of nature, the city, and machines. Her music is an ever-evolving and deconstructive process. She navigates with flexibility through genres such as experimental, contrasting the rhythms of techno with fragmented pulsations and deconstructed rhythms resonating with the sonic textures inherent in electroacoustic music. Each piece is a unique experience that aims to engage the listener and challenge their musical expectations. Her solo and collective work and performances has been exhibited at Mutek Montreal (CA)- (AR), Oi Futuro (BR), Earth Day Arts Model (USA), Now Net Arts (USA), el Centro de Arte Sonoro (AR), LPM2023 (Münster), Acud Macht Neu (Berlin), among others.
http://www.instagram.com/berenicellorens
WAK
The WAK Collective unites 8 sound artists who specialize in exploring interconnected networks through their work. Their approach involves conducting research and experimenting within an ecological framework. WAK creates soundscapes by strategically placing themselves among the audience and utilizing acousmatic sound sources. The ensemble employs a diverse range of instruments, including synthesizers, feedback systems, motion sensors, and acoustic instruments. All these elements converge to form intricate networks that intertwine individual identity and community, with a primary emphasis on discovering innovative ways to strengthen these connections while addressing personal vulnerabilities.
http://www.instagram.com/wak.klang

Kirap
As DJ and producer, Kirap explores a possible path in the broad spectrum of electronic dance music, playing with the different edges of Disco music, be it Italo, Dark, or Nu. With a passion for crafting unique soundscapes, Kirap seamlessly navigates through dark and luminous panoramas, venturing into spacey and tribal territories, all wrapped in a retro aesthetic atmosphere.
30. November 2023, 20:00
Entry 10€ at the door
ACUD CLUB RAUM
Veteranenstrasse 21
10119 Berlin
What else is going on What else is going on What else is going on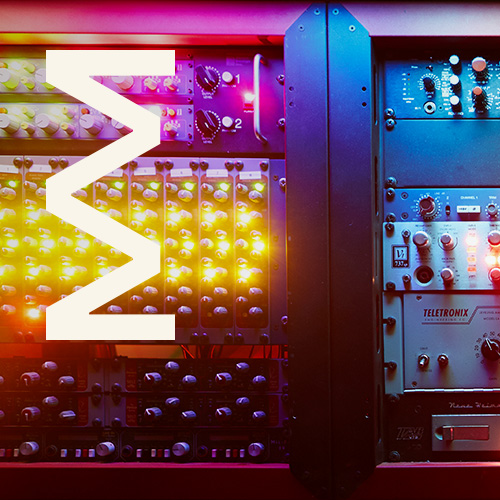 4. March 2024 - 5. May 2024, 18:00
This course teaches you to jump into the specializations and career paths for sound designers and composers in one intensive education: how to set sound to picture, what you need to know specifically in order to do sound design for theater, for dance/movement and performance, for professional live sound on concert stages and for radio/podcast production. An introduction to recording in a professional studio environment and a pro seminar on audio mastering completes the course. Present your final project work at the Acud Club