Stephane Lefrancois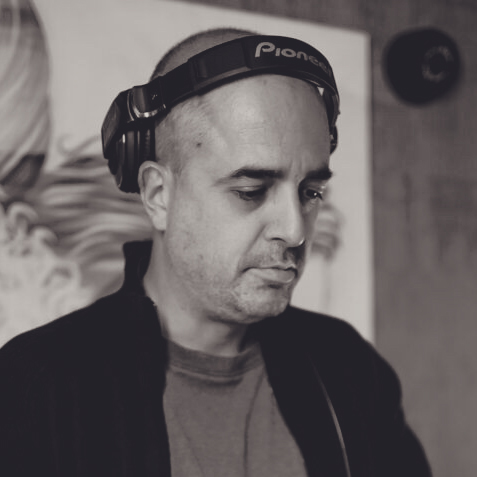 Research Focus
Sound design
Music production, DAW, Modular Synthesis and others
Recording engineering
Drumming
Curriculum Vitae
Stephane Lefrancois is a drummer, recording engineer, performing artist, DJ and teacher, currently based in Berlin. As well as running studios in London, Ibiza, and Berlin, Stephane founded his label, Secret Music, which releases quality electronic music with soul.
As part of the duo Kitmun, Stephane has performed at events such as Superbooth, and given workshops on the duo's writing and performing techniques at Schneidersladen, where he also teaches modular video.
In the studio, Stephane teaches one on one students, on music production, drumming, modular synthesis, composition, performing, and recording engineering. His intense passion for music, and teaching, have ignited and launched many highly successful careers in the industry.
Selected Releases and Performances
Artist name – Album title
(Label – release year)
Halosaur – Jane's Jungle Fever
(Diffuse Reality – 2020)
Halosaur – Tidbits
(R&S – 2019)
SLF – Revolution
(KMS – 2019)
SLF – African Wood
(Kindisch – 2017)
SLF & Luca Cazal – A Thing Called J
(Classic Music Company – 2016)
SLF & Merkin – Tag Team Triangle
(K7 – 2016)
Juliet Fox – Can't Sleep (SLF Remix)
(Toolroom – 2015)
SLF & Bas Ibellini – Friendship EP
(Tuskegee – 2015)
Performances
Regular sets at Katerblau, Berlin, for the Kindisch label showcases.
Monthly residency at legendary club Ministry of Sound in London, as part of the Secret Music label showcase / party. 2016 / 2017
Live modular performance with Carlota Marques as Kitmun for Superbooth, 2019 and 2021, main stage.
Live performance followed by workshop at Schneidersladen, 2018.
Videos