Paula Schopf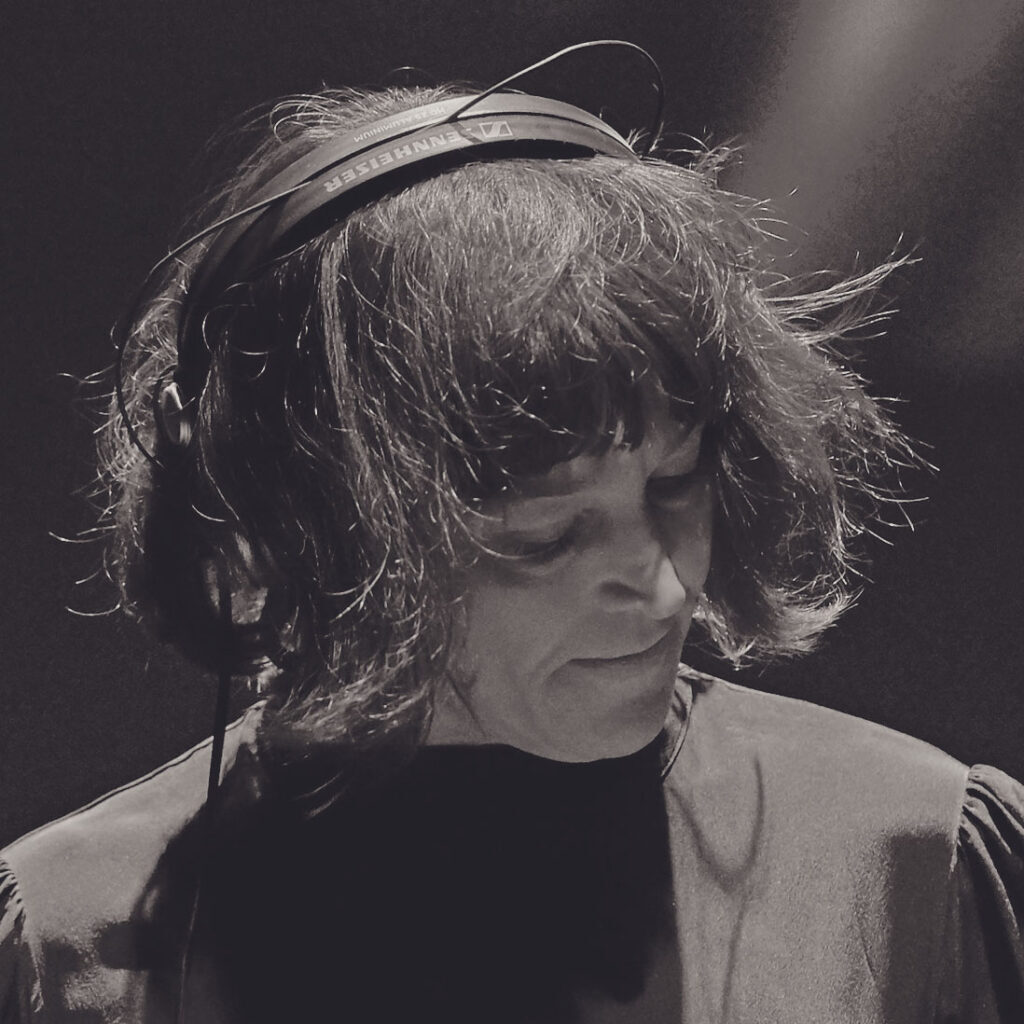 Research Focus
Field-recording and soundscape composition
DJ and music production
Sound Art (narrative and mixed media installations)
Curriculum Vitae
Paula Schopf (* 1970 in Santiago de Chile) is a DJ, musician and sound artist. She lives in Berlin. In 1997 she began her DJ career under the stage name Chica Paula and became a key figure in the city's then emerging dance music scene. Invited by Gudrun Gut, she became part of the Berlin-based artist collective Ocean Club, a community of musicians, DJs and visual artists born in the German capital, which later gave rise to a radio show of the same name.

Their first music productions appeared from 2003 on the Berlin label Monika Enterprise. Under the alias Chica and the Folder, Paula Schopf recorded her first album 42 Mädchen together with musician Max Loderbauer. This was followed in 2007 by another album entitled Under The Balcony. In addition, she still produces various remixes for bands and artists such as Contriva, Donna Regina or Hauschka, mainly for the renowned music label Karaoke Kalk.
Already in her first music productions Paula Schopf works with electronic sounds and uses recordings of natural / urban soundscapes, so-called field recordings, as aesthetic and compositional source material.
In recent years, her artistic work has increasingly focused on sound research. Her main interest since then has been the close examination of sound, especially in urban space, and its inherent social, historical and political realities.
In 2017, she also completed a master's degree in Sound Studies (with Hans Peter Kuhn) at the University of the Arts in Berlin.
Since 2018 Sound /Music Workshops and Lectures a.o. Folkwang University of the Arts, Heroines of Sounds, Universidad de Magallanes, and Berlin Schools.
Selected Performances and Publications
2021 Museo de la Memoria Santiago de Chile "Música en el Exilio" Auftragswerk, Performance & Workshop (mit Unterstützung des Goethe Instituts in Chile)

23.10. 2020 Festival Chi_Cx2020 – Streaming – Monopol Berlin and Magma Studio, Performance

20.12. 2019 DAAD Galerie, Berlin Cutting Edge Sounds Latin America," Espacios en Soledad III " Performance

03.11.2019 Deutschlandfunk Köln, Kammermusiksaal "Espacios en Soledad II" live Performance

02.11.2019 Artheater, Köln Experimental. Live Set.

27.02.2019 Werkschau (Musicboard) Berghain Kantine, Berlin "Discussion in Percussion" Live Performance

08.12.2018 Heroines of Sound Festival 2018 | HAU2 Berlin "Espacios en Soledad" Performance (Elektronik, Video)

Seit 2011 Remix Aufträge u.a für das Musik Label Karaoke Kalk.