Marc Sabat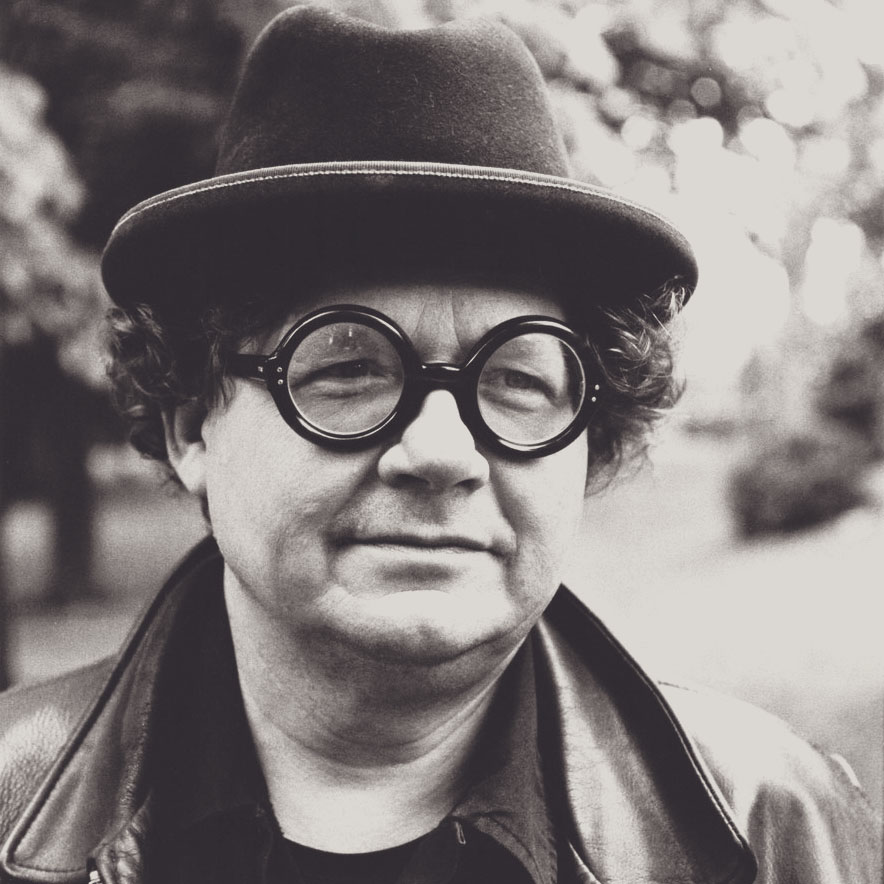 Research Focus
Theory, perception and application of Just Intonation
Psychoacoustics and cognition
Concert music and installation art
Programming for intonation in Max MSP and SuperCollider
Curriculum Vitae
Canadian composer of Ukrainian descent Marc Sabat (*1965) has made concert music pieces, works with video, and installations with acoustic instruments and, in some recent pieces, computer-generated electronics, drawing inspiration from investigations of the sounding and perception of small number relations (Just Intonation), American folk and experimental musics and Minimal Art. His work is presented internationally in radio broadcasts and at festivals of new music including the Bludenzer Tage zeitgemäßer Musik, Donaueschinger Musiktage, MaerzMusik, Darmstadt and Carnegie Hall. His works do not fall into a single personal style, but they generally share a crystalline clarity of texture and a seek to focus listeners' perception of sounding structures into a process of musical 'thinking'. Sabat is a frequent collaborator, having worked often with visual artists and other composers. Collaborators include John Oswald (composer), Martin Arnold, Nicolas Fernandez, Matteo Fargion, Wolfgang von Schweinitz, and Stefan Bartling. Most recently, since 2006 he has been working on a series of works placing compositions in scenery with works of Düsseldorf-based artist Lorenzo Pompa.
In collaborations with others he seeks points of shared exploration and dialogue between different modes of experience and cultural traditions.
Largely self-taught as a composer, Sabat studied violin at the University of Toronto, at the Juilliard School in New York, and computer music at McGill University, as well as working privately with Malcolm Goldstein, James Tenney and Walter Zimmermann, among others. He was a stipendiat of Villa Aurora in Los Angeles, Villa Massimo in Rome and Akademie Schloss Solitude.With Wolfgang von Schweinitz he developed the Extended Helmholtz-Ellis JI Pitch Notation and is a pioneer of instrumental music written and performed in microtonal Just Intonation. In 2000, he co-founded the Plainsound Music Edition website, conceived as a curated, interdisciplinary virtual artists' edition.
Beginning in the 1980s, Sabat has also been active as a performer on violin and adapted viola, concentrating primarily on American Experimental Music of the 20th Century. He has recorded CDs of music by James Tenney, Morton Feldman, Christian Wolff, and Maria de Alvear, amongst others.
He teaches composition and the theory and practice of intonation at the Universität der Künste Berlin and has been a guest artist at the California Institute of the Arts, at the Escola Superior in Barcelona, the Janáček Music Academy in Brno and the Paris Conservatoire. Together with colleagues Catherine Lamb and Rebecca Lane he formed the Harmonic Space Orchestra in 2019.
Selected Publications