Alessandra Eramo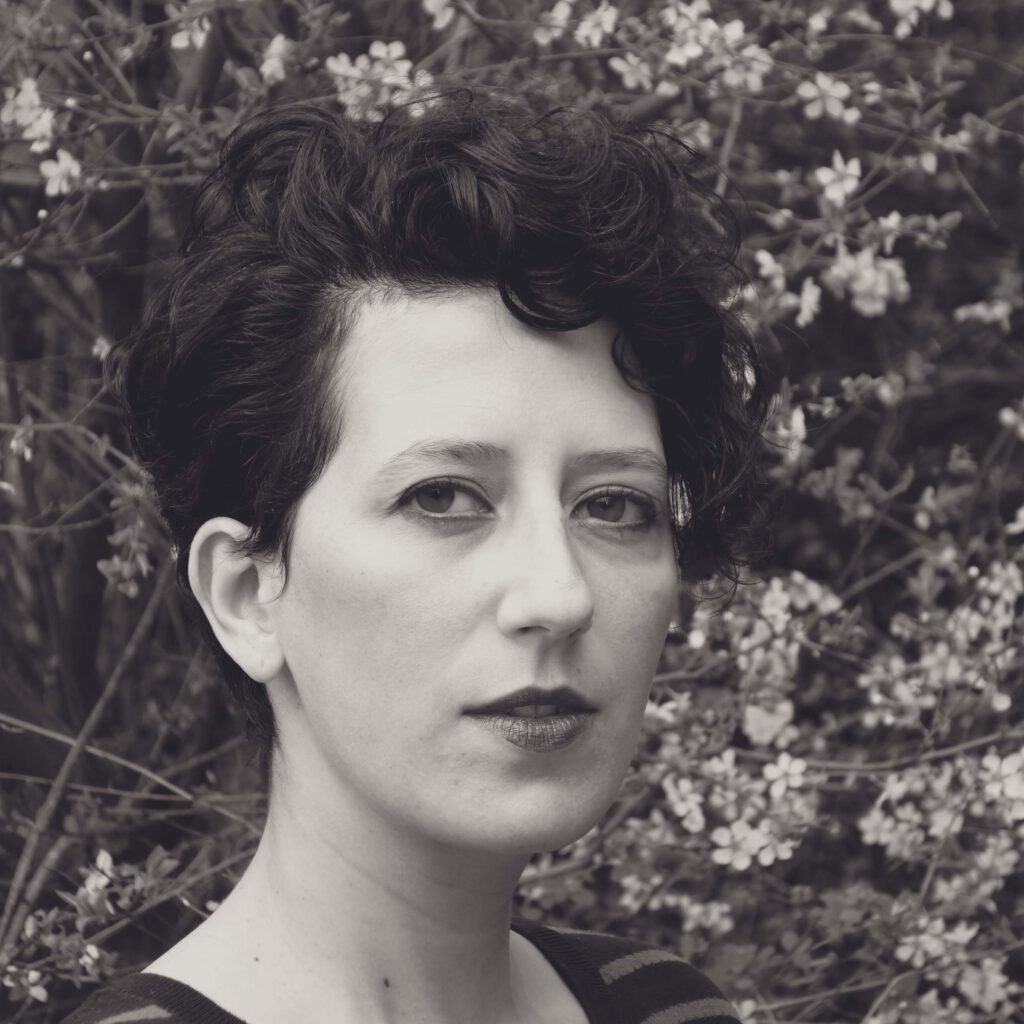 Research Focus
Vocal Performance Art (electronic music, extended voice and performative rituals)
Expanded Drawing, Intermedia Art and Noise Music • Sound Art (installation, sound and visual poetry,
Sound Art (installation, sound and visual poetry, participative performance practices, field recording)
Performance Studies (body, migration and the "Global South", identity and gender politics)
Curriculum Vitae
Alessandra Eramo (*1982, IT/DE) is a sound artist, vocalist and composer who works with performance and installation, video, drawing and text, exploring latent acoustic territories of the human voice and noise as socio-political matter. Combining visual art and experimental music, she develops artistic projects and conceptual performances that address questions of the body, memory and identity, often adopting participatory actions, field recording, site-specific modes, and experimental approaches to composition. Central to her practice is extending the voice in different sonic and visual contexts, crossing boundaries of genres and traditions.
She has exhibited widely at festivals, radio, museums, galleries and institutions such as: Kira A. Princess of Prussia Foundation – Italian Culture Institute Brussels (2021), Centrale Fies Dro (2021), Deutschlandfunk Kultur Klangkunst (2020), Festival des Gestes de la Recherche Grenoble (2020), SAVVY Contemporary Berlin (2019), Sonic Electronics Festival London (2019), Dystopie Sound Art Festival Berlin (2018), Liminaria/Manifesta12 Palermo (2018), Thessaloniki Biennale of Contemporary Art (2017), Tempo Reale Festival Florence (2017), Heroines of Sound Festival Berlin (2017), Transmediale Berlin (2016), Audiorama Stockholm (2016), PACT Zollverein Essen (2015), Museum FLUXUS+ Potsdam (2014), Lyd+Litteratur Festival Aarhus (2012), Galerie Haus am Lützowplatz Berlin (2013), Roulette New York (2012), Padiglione Italia nel Mondo/54th Venice Biennale (2011).
She was trained in classical singing, piano and music theory since an early age, she studied at the Academy of Fine Arts in Milan and Stuttgart and completed her Master's Degree in Performance Studies at the Faculty of Philosophy at the Ca' Foscari University in Venice.

Alessandra Eramo has collaborated with many acclaimed composers, choreographers, visual artists and poets including Kirsten Reese, Ariel W. Orah, Korhan Erel, Maria Iorio & Raphaël Cuomo, Zorka Wollny, Brandon LaBelle, Noha Ramadan, Ines Lechleitner, Marcus Bastos, Irena Tomažin, Doug Van Nort, SJ Fowler, Gabriel Dharmoo, Tomomi Adachi, Seiji Morimoto, and Marta Zapparoli.
She is co-founder of Corvo Records – vinyl & sound art production in Berlin, where she lives and works. See a full list of publication and works at: www.ezramo.com
Selected Publications